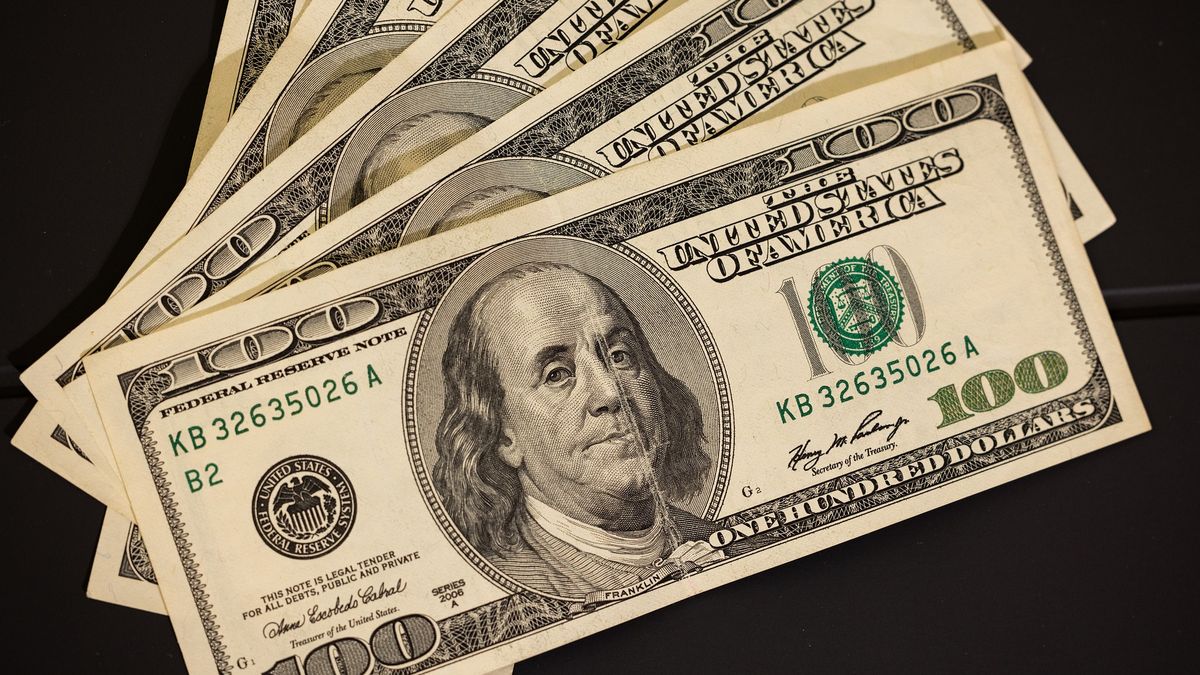 He expressed it at a press conference in the microcinema of the Palacio de Hacienda along with the chief of staff, Juan Manzur, on the principle of agreement with the IMF announced today.
The CCL dollar arbitrated by G30 fell 4.2% to $223.38, while on the contrary the CCL via the AL30 bond, one of the most liquid in the domestic market, rose 3.4% to $239.10 while the market digests the news of the agreement.
In the case of the MEP dollar operated with the same title, its price fell by 2.8% to settle at $215.85.
blue dollar
The blue dollar sinks more than $5 this Friday, January 28, 2022 as a first reaction to the announcement of the country's agreement with the IMF, according to a survey of Ámbito in the Black Market of Currencies.
The informal dollar fell $5.50 on the day to $217. Thus, the parallel dollar accumulates a weekly rise of $2.
In this way, the gap with the wholesale exchange rate, which regulates the Central Bank, is cut to 107%.
The parallel dollar comes from accumulating its highest weekly rise in seven months: $9.50. Thus, the price shows an increase of $16.50 from its monthly minimum ($206), noted on Monday, January 3.
official dollar
Meanwhile, the official wholesale dollar rose seven cents to $104.77, and is heading to record a weekly rise similar to that of the previous week.
With a slightly higher traded volume compared to previous rounds, the US currency continued to trade again with a sustained tone but with little variation in prices under the strict regulation of the BCRA.
In the midst of uncertainty and exchange rate tension in parallel markets, the monetary authority had to sell u$s100 million to supply a demand that could not be covered by income from exports. It meant the highest net loss so far in 2020. In this way, the accumulated balance for January became negative, at US$35 million.
"The insufficiency of the genuine supply once again required official help. The usual increase in demand in the days before each end of the month impacts the market, forcing the monetary authority to cover the shortfall with sales of own resources," Gustavo Quintana, from PR Corredores de Cambio, elaborated.
For its part, the savings dollar or solidarity dollar -retail plus tax- it rose 58 cents to $182.33. Thus, it was more than $40 behind the blue, the highest difference in 15 months.
Source From: Ambito