The answer is simple: because our brain leaves for another time what it thinks it cannot solve "today". Almost like a procrastination.
Have you ever wondered why you procrastinate?
It is usual to do it as a form of evasion. It happens, for example, when there are decisions, actions and tasks ahead of us that overwhelm us. Other examples may be because we don't know where to start; or because of the false belief that it will only increase costs in our business; because we think that it is a fashion and it will not bring us any concrete result; or simply because the anxiety of starting the process wins us and then what happens? we prefer to leave it for later.
Here is the biggest mistake! Where we put our attention we put our energy. If the leaders of the employer organizations were clear about the benefit it means for their organizations, their community, their profitability and, above all, well-being in their own world of work, having concrete actions to prevent violence and harassment at work , each company regardless of size, sector, category and work modality would have clear processes to measure what happens, the entire community of the company, organization or business would know what mechanisms to use to channel the different situations that occur. Clear information and awareness policies shared in their communities are a step towards achieving greater well-being and talent retention.
Some numbers: OIT-LRF-Gallup conducted 75,000 interviews in 2021 with people employed in 121 countries and territories as part of the Lloyd's Register Foundation World Risk Survey and the data is compelling.
1 in 5 people have experienced violence and harassment at work.
Half of the people who experienced violence told other people.
almost 20% of the people consulted suffered psychological violence.
8.5% violence and physical harassment.
Young people and migrants are the most prone groups and within these young women and migrants.
3 out of 5 who had experienced violence experienced it multiple times.
ILO Agreement 190 on Violence and Harassment at work has clear guidelines and, together with its respective resolution 206, represents a strategic tool from which organizations can start to reconsider their own prevention and action mechanisms.
Integrating well-being into the design and planning of the work year is the clearest challenge facing conscious leaders today. think the work wellness It is not simply carrying out an activity in our company, but putting into operation a management model, for those who lead and for the teams, a model that has at the center of its priorities to improve the quality of life of people and their environments, generating greater productivity.
Work environments free of violence and harassment, with personal growth and development policies, are virtuous not only in generating well-being, reducing stress, but also in promoting collaborative actions between teams, in generating connection between people, cohesion in the group, the decrease in absenteeism, the high turnover as well as the increase in creativity and mental health.
A good plan, with small wellness goals, with clear quarterly measurable metrics, are the first step to not procrastinate any longer when building the world of work that is at the forefront of the paradigm shift.
Mgter. OH creator. Expert consultant in equity and well-being in organizations. Former Undersecretary of Inclusion Policies in the Nation's Labor World.
Source: Ambito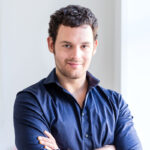 David William is a talented author who has made a name for himself in the world of writing. He is a professional author who writes on a wide range of topics, from general interest to opinion news. David is currently working as a writer at 24 hours worlds where he brings his unique perspective and in-depth research to his articles, making them both informative and engaging.