But just "talking stupid" won't work! The government representative – our Miss State Secretary – has (in the ZIB, note) rejected every argument of the climate protector and constantly talked about "We want to turn really big screws!". She did not explain or explain this statement. This sentence reminds me of cabaret by Priol, Gruber, Nuhr or Eckl.
These ladies and gentlemen use sentences like this when they want to amuse their audience. Such phrases have no place in politics! With the current climate policy, we are heading towards horrendous fines from 2030 onwards. With a bit of goodwill, we could now use this money to expand renewable energy more quickly. we don't! Build more storage power plants. we don't! Or save billions of liters of fuel by reducing driving speed. we don't! Drag seriously meant activities for more climate protection in the mud – that's what we do!
Josef Arminger, Linz
more from letters to the editor
conductors
It's about the sausage
ORF savings plans
Pumperlgsunde pensioners
My themes
For your saved topics
found new items.
info By clicking on the icon you add the keyword to your topics.
info
Click on the icon to open your "My Topics" page. They have of 15 tags saved and would have to remove tags.
info By clicking on the icon you remove the keyword from your topics.
Add the theme to your themes.
Source: Nachrichten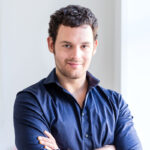 David William is a talented author who has made a name for himself in the world of writing. He is a professional author who writes on a wide range of topics, from general interest to opinion news. David is currently working as a writer at 24 hours worlds where he brings his unique perspective and in-depth research to his articles, making them both informative and engaging.