The aggregation and correlation of a series of political and strategic circumstances helped support the environment in which these societies have become what they are today.
Facebook in 2012 crafted a two-tier ownership structure that gave Mark Zuckerberg control over voting rights, then the company in 2016 issued its own Class C shares (to consolidate Zuckerberg's personal control over all decisions. At Google two partners (Page and Brin) controlled 83% of the shares of super class B (2017), with special voting rights (10 votes each) compared to those of class A (1 vote per share), which made them in owners of 51% of the total voting power.This absolute control (unprecedented in American popular capitalism) allowed them to apply an aggressive acquisition policy that led to a kind of race where they acquired YouTube, Oculus, WhatsApp, etc.
The defense of freedom gave them the right to act in spaces without law, in the refuge provided by historical circumstances, including the political and legal orientation of the system, such as the interest that moved the State to develop behavioral analysis capacities with the in order to make forecasts and predictions after 9/11, aimed at "protecting" and refusing all scrutiny of their practices.
If someone were to think incorrectly, they would say that by elevation they are state companies. In fact, there are preferred shares and their shareholders exercise all the power, their co-participants could well be covert operators of the State, (figuratively in a novel), or they could be national private companies surreptitiously benefited-subsidiarity and sui generis protectionism-that freedom and market competition would never favor…
Remember that in 2008 Apple overtook Walmart as the world's top music seller and in August 2011 it overtook Exxon Mobil as the largest corporation by market capitalization. Already in 2017 Apple had generated more returns for all its investors than any other American company in a century.
Also eagerly awaiting the January jobs report that comes out Friday morning. Although stocks in January rallied on expectations that inflationary pressures will slow, economic activity is worrying. USA is not Europe. For Europe, inflation weighs more than activity, for the US it is the other way around. The US cannot stop. The Federal Reserve (Fed) may with one eye formulate its next rate hikes more flatly, or it may even stop the increases until later in 2023, but the widest eye is looking at the level of economic activity.
"THE TRUE POLITICS IS INTERNATIONAL POLITICS" (Perón)
We from this column say that "The real economy is the international economy". The 2023 recession is on its way, and the most prestigious economists assign a 70% associated probability of a recession occurring. However, they do not say when it starts and how long it lasts, although most say it will be brief. What else could be said? When it comes to forecasts or alchemy, the lords: When, Where and How, are never part of the game. The only thing that seems certain is that it seems inevitable.
Despite the fact that the Fed survey does not have a positive outlook for 2023 growth, it forecasts that GDP will be at zero every quarter in 2023 (0.375%), before resuming a modest recovery in 2024 -estimated around 2%-. But near-zero GDP can quickly turn negative if there is some shock to the economy or international politics, such as energy prices or, if Vladimir Putin surprises the entire world – as Boris Johnson reported – by launching a missile, which "it would only take a minute" (BBC documentary).
To all this, in Argentina the macroecolobistas speak on television programs as if they existed in isolation, as if they lived in the ozone hole. They don't even try to express the global context, the international scenarios, everything starts and ends in the Argentine government.
PRIVATE INVESTMENTS
The truth is that as fears of a global recession grow, for private investors it is increasingly important to identify which investments will withstand the recession. Good news for new energy and mining, greater concern for securities and financial businesses.
A 2023 SS&C Intralinks DCM Investor Report, in association with Private Equity Wire, SS&C Intralinks surveyed 134 institutional investors and advisers across 5 continents to try to understand their allocation plans, return expectations and risk, related to the Debt Capital Markets (DCM) for the next 12 months.
The landscape is complex. Global loan market activity in the third quarter of 2022 reached $792 billion in total issuance-35% less than in the same period in 2021, according to Dealogic-, however, companies in certain sectors are expected to place debt easier than others, as we said, given its ability to maintain profitability in difficult times. In fact, several key sectors are doing so.
Investors are also targeting their allocations which have increased to $82bn concentrated in 66 funds in the first half of 2022. There are multiple factors behind this trend, one of which is a more regulated banking market with less flexibility in certain types of loans. Outside the ozone hole, "Stress Debt" has also been on the rise as companies battle greater credit risk than just a year ago, irradiated by a global energy supply crisis, double-digit inflation and rising interest rates.
Despite the huge capital aid earmarked for debt deals, there is a consensus among respondents that these challenges are making companies think long and hard before refinancing or issuing new debt, leading to a backlog of deal issuance. When it comes to 2023 and beyond, investors may consider more frequent changes in strategies based on business risk concernsas threats that hinder corporate profitability.
Risk reassessment
Investors expect inflation to have the biggest influence on debt capital market performance, followed by an impending recession and rising interest rates. Declining credit quality is also a concern. Macroeconomic issues that were most pressing for DCM investors in 2021, such as the resurgence of COVID Omicron and the end of COVID-related government economic relief programs, faded into the background in 2022 as the consequences related to the pandemic and supply chain delays.
With inflation and a global recession dominating investor and corporate concerns for the next 12 months, there is less debt issuance as debt issuers wait for better economic conditions before going public.. Investors are more cautious about risk. In addition to inflation, two other key risks facing institutional investors today are credit risk and rate risk. It is worth noting that, in the previous 12 months, credit issues ranked first, followed by liquidity and regulatory risk.
As interest rates and inflation continue to overwhelm the economy, credit fundamentals are likely to deteriorate and manifest as portfolio losses. Investors are worrying about interest rate risk and the disruption to market stability from a disorderly market in US Treasuries. This time, under a high-rate regime, funds that invest in debt variable or floating rate are less vulnerable.
SURVEY OF MAIN WORLDWIDE MACRO CONCERNS
What are your main macroeconomic concerns related to investing in DCM?
inflation 54%
recession 48%
Deterioration of credit quality 39
Interest rates 39%
Geopolitical tensions 37%
Corporate refinancing pressures 24%
Excessive financial leverage 22%
Increase in bond yields 17%
Overvalued assets 15%
Stock Market Volatility 12%
Increase in corporate defaults 12%
Government stimulus 10%
End of government support schemes for companies 5%
Regulatory change 5%
COVID resurgence 2%
Oversupply of debt issuance 2%
Markets and PEOPLE
The role that neoliberal ideology came to play explains everything. Tech companies today are too big and are laying people off. As a percentage of the global workforce, Meta from Facebook, Instagram and WhatsApp laid off 13% of their employees; Salesforce, 10% of their own; Google's Alphabet, at 6% and Spotify, at 6%; Microsoft, 5% of its employees; IBM announced 3,900 layoffs on January 25 (1.5%) and Amazon laid off 1% of its employees worldwide (France 24).
One would hope that the influence that Hayek and Friedman have had is understood; according to that vision of the world, where all regulation is a burden and bureaucracy is a reprehensible form of human domination. Today the Zeigeist (from German, "Zeit": time and "Geist": spirit). "The spirit of the time", which favored technology companies and an uncontrolled expansion of debt and capital instruments, appealing to the rights of freedom protected by the First Amendment of the US Constitution, is beginning to be a controversial issue, the next recession it can expose the oversize of the financial system, the capital market and technology companies.
Graduate Professor UBA and Masters in private universities. Master in International Economic Policy, Doctor in Political Science, author of 6 books. @PabloTigani
Source: Ambito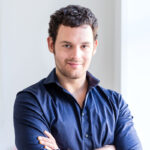 David William is a talented author who has made a name for himself in the world of writing. He is a professional author who writes on a wide range of topics, from general interest to opinion news. David is currently working as a writer at 24 hours worlds where he brings his unique perspective and in-depth research to his articles, making them both informative and engaging.