The long list of benefits that the digital revolution promises to bring to farmers and agriculture is itself an excellent explanation for the recent advancement of sensors, data and technology in agricultural fields around the world. A good part of the positive impacts of precision agriculture are already clearly visible, because connected machinery, smart sensors and management software are already integrated into the daily activity of the fields.
For example, As calculated by the Smart Agrifood Observatory of the Milan Polytechnic School of Management, in Italy the area cultivated with digital tools has reached 6% of the total, doubling the "connected" area in 2020.
Currently, 60% of farmers use at least one 4.0 solution and 40% at least two. However, what we are currently seeing is only a taste of the near future: between technological progress, the rise of data and space observation, the agricultural fields of the coming years will be distant relatives of the fields we have known until now. In fact, digitization offers agriculture the opportunity to achieve a different, better and, above all, more sustainable balance through innovation, on and off the field.
In Italy, the most emblematic example is offered by satellite observation, and in particular the international programs in which the Italian Space Agency and some large groups such as Leonardo, Thales Alenia Space (joint venture between Thales with 67% and Leonardo with 33% %), Telespazio (joint venture between Leonardo with 67% and Thales with 33%) and e-GEOS (joint venture between Telespazio with 80% and ASI with 20%). In fact, let us think of all the images and information that we collect every day from the Italian CCOSMO-SkyMed and Prisma satellites, or also from the European "sentinels" of the Copernicus program: valuable information that allows us to control the consumption of natural resources, land use, pollution levels, plant health, water needs and other parameters
fight xylella
A few kilometers from Bari in Italy there is a buffer zone in which a tough fight against xylella, the already famous killer bacteria of olive trees, is being carried out, focusing more and more on technological innovation. The e-GEOS technology is supporting the Ministry of Agricultural, Food and Forestry Policies and the Agricultural Disbursement Agency from an engineering and IT point of view, contributing to the mapping of plants through an experiment with drones.
The support of technology has now become essential, because it guarantees a more efficient and sustainable management of crops in large areas, and because it allows more constant and frequent monitoring than in the past, as well as more complete data collection and analysis. to support the production process.
The goal is to identify outbreaks at very early stages of infection, in order to slow down the rate of progress, and provides for the processing of images obtained from satellites, aircraft, drones, and sensors to make monitoring activities more accurate and complete.
The objective is to survey the entire regional territory and define intervention tools with scientific validation that will be made available to public administrations and agricultural entrepreneurs, so that they can intervene quickly and efficiently in pruning and tillage work.
The satellite technology developed allows comprehensive monitoring of the crop growth cycle in all its phases, from plowing to planting and harvesting. The information collected makes it possible to improve the quality of the products, evaluate the physiological state of the plants and the appearance of diseases in order to act only when necessary, saving time, energy, water resources and fertilizers, while reducing emissions and pollution.
Then there are the hyperspectral instruments, also developed by Leonardo, which manage to provide information on the physical-chemical characteristics of the soil, surpassing the traditional indices and delving into the benefits of the health status of crops, until detecting, for example, the concentration of nitrogen in high quantities where crops grow rapidly, directing any corrective actions and harvest times
THE MOST EXTENDED SOLUTIONS OF AGRICULTURE 4.0
40% Business management software
23% Monitoring and control systems for agricultural machinery and equipment
19% Crop and land mapping services
14% Crop and land monitoring systems
12% Decision support systems
Source: Smart Agri-Food Observatory
Naturally, the contribution that comes from space in terms of knowledge, control and monitoring is added to the mass of information collected and analyzed in the field with sensors, drones, aircraft and other digital tools, from the cloud to artificial intelligence. And it is precisely in this mixture between the stars and the soil where all the enormous potential of precision agriculture is hidden.
In fact, by integrating all this data, it is possible to develop services and solutions that contribute concretely to making agriculture more precise, with a level of detail that can reach a single plant. For example, the AgriGeo platform, developed by e-GEOS, uses a multi-sensor, multi-source approach to recognize the quality of a soil by measuring its moisture level or level of water stress. The farmer thus has all the information necessary to recognize the specific portion of the field that needs more water. And with this, it also achieves a reduction in energy and water consumption of up to 40%.
Artificial intelligence, the cloud and other digital technologies also come into play in this same context, as the case of T-dromes. Telespazio's digital platform is capable of creating accurate maps of fields invaded by a certain weed, Jimson weed, so that the farmer can eliminate it, saving time and energy in the search (potentially reaching about 3,000 hectares of fields each week). All this through a simple and intuitive mobile application. In summary, the experience of T-Dromes, AgriGeo and other applications shows that precision agriculture is already an integral part of our present. The real challenge, however, will be to make it the essential substrate of our future.
*e-GEOS: company controlled by Telespazio (joint venture between Leonardo with 67% and Thales with 33%) and the Italian Space Agency
** Prisma: entirely made by Leonardo
*** X-2030: The platform leverages Leonardo's current professional communications systems, security and ground control systems, as well as integrated and constantly evolving cybersecurity and intelligence infrastructures to provide an innovative solution.
President of Leonardo Brazil.
Source: Ambito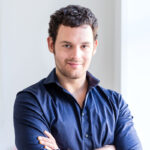 David William is a talented author who has made a name for himself in the world of writing. He is a professional author who writes on a wide range of topics, from general interest to opinion news. David is currently working as a writer at 24 hours worlds where he brings his unique perspective and in-depth research to his articles, making them both informative and engaging.