Because I will refer to great composers of classical music, who died prematurely.
They were human beings who did not undertake a hundred paths. They only undertook their own.
And their early deaths make us think that the curtain of life cannot be raised by applause.
Because existence is just a spark fighting against its finiteness.
I was saying a minute ago that they died very young, exceptional composers, who did not reach their 40th birthday.
And I start with Franz Schubert, Austrian, born near Vienna, the capital of that country.
He lived only 31 years until he was overcome by a venereal disease.
And in such a short time he was able to write numerous operas. And I add that at the age of 18 he had already composed five of them.
And let us remember among his famous operas his "Rosamunda".
He also created the "Ave María", his immortal "Serenata", his "Musical Moments".
And now I will refer to another brilliant composer, also Austrian like Schubert and who lived only 35 years.
His name was Wolfgang Amadeus Mozart and at the age of 31 he created one of his two most famous operas: "Don Giovanni".
And two months before he died, the opera "The Magic Flute" came out of his spirit – I would rather say his talent.
Of Mozart it could be said that "All composers create. But only some like him, also vibrate…"
Another outstanding musician -French in this case- lived only 37 years and created one of the 6 or 7 most universally known operas.
In that short list would be placed -this is just a personal appreciation- "La Traviata", "Pagliacci", "La Boheme", "El Barbero de Sevilla", "Rigoletto". –And that of this man I am alluding to, with his opera "Carmen".
And I add that of George Bizet, that throat cancer and a subsequent heart attack took his life.
Félix Mendelsohn lived 38 years and at the age of 17 he was able to create "The Wedding March".
This was initially one of 12 parts in a musical comedy he had written called "A Midsummer Night's Dream" based on a book by Shakespeare.
Mendelsohn was also a great pianist.
His untimely death was due to a stroke.
And I have left for the end of this note, very incomplete of course, a Polish composer, who is perhaps the only creator of classical music who also tends to reach those who do not love this type of music. His name was Federico Chopin and he was born 3 months before our May Revolution.
A tuberculosis knocked him down when he was only 39 years old.
He created only piano music, but achieved an unrivaled blend of poetry, beauty, and fantasy.
He was also one of the greatest pianists of his time along with Franz Liszt.
And who does not remember Chopin's eleven polonaises, his nocturnes, his mazurkas, his brilliant waltzes.
Thinking about the early death of these giants of art, one guesses everything that was left uncreated in the musical field.
Of course, when mentioning these 5 greats of art, I have left without naming other monsters of classical music who did not reach 40 years either, such as Vincenzo Bellini, the author of operas such as "La Sonambula", "Norma" or "I Puritani". . Or Karl Maria Von Weber, the creator of "Invitation to the Waltz", beautiful by the way; Pergolessi and many others. I would say that they were citizens of the world, because they were able to move men from all latitudes.
All those mentioned today and many more, I would say that they reached eternity, because precisely that eternity only belongs to the great creators.
And a final aphorism for all of them
"The homage to illustrious dead cannot resurrect them. But it can enlighten them…"
Source: Ambito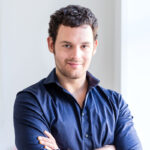 David William is a talented author who has made a name for himself in the world of writing. He is a professional author who writes on a wide range of topics, from general interest to opinion news. David is currently working as a writer at 24 hours worlds where he brings his unique perspective and in-depth research to his articles, making them both informative and engaging.