What changes is data science generating to reverse these difficulties?
Big Data and Artificial Intelligence technologies allow adjust production processes and the necessary stock to meet future demand. It is about proactively using predictive tools to find the balance in the stock, without having overproduction but without reaching shortages either.
At the same time, thanks to tools that analyze dynamic prices (which are already a reality in electronic commerce and are gradually reaching physical stores), various businesses have electronic tags that allow them to remotely change prices, attending to various factors of demand and customer behavior. This process includes improving the predictions of missing products, learning from historical situations of stock variations and maximizing the value of consumption data, redirecting the logistics operation in an optimal way.
At the same time, we observe a cross platform consumer that you are no longer limited to the products that your neighborhood store offers you, and that you are increasingly empowered in the use of technology. It is more demanding; knows and demands more and more about the product; compare prices and offers; and you can identify specific abuses or problems when the business does not meet your needs.
New challenges powered by collective intelligence solutions and crowdsourcing
What would happen if, suddenly, hundreds or thousands of consumers spontaneously reported the lack of stock of certain products in a collaborative app or denounced that a pricing policy established by the government was not complied with?
What attitude could companies, businesses and industry in general take, with the aim of using this data in pursuit of better planning?
Or, on the contrary, if these users reported on these platforms in which stores in a given city a scarce or cheaper product can be found, given an unfavorable situation, helping other users with the same interest?
He citizen control combined with technology is still a viable option to project a near future, where the use of data occurs due to records left spontaneously and voluntarily by platform users.
Although there are already many applications top downwhere companies inform consumers about products with low stock, the process would be reversed: Collaborative apps work on a model bottom up of collective intelligence. Citizens become key issuers and sources of market information.
Thus, their social involvement is increased in public affairs in an unprecedented way and with decentralized actions that, previously, would not have been possible. It is a phenomenon that, with the digital transformation, begins to grow in terms of control and comparison of prices of products or services.
For example, during the "milk crisis" in France, a group of consumers created the program "C'est qui le boss?!" (Who's the boss?), with the aim of supporting the development of the agri-food sector. A purpose achieved, by allowing .consumers to design their products through a crowdsourcing platform, voting against a variety of features of sustainability, and deciding how much they would pay the retailer and producer (the model, which was successful, has the support of 14 million consumers, supports 4,000 producer and farmer families and has more than 30 different products in stores ).
Among other innovative initiatives in collaborative matters, there is the case of Kigüi, an Argentine app that rewards consumers for purchasing a product with a close expiration date, just with a photo of the product and the ticket. In this way, consumers collaborate socially to avoid food waste (it should be noted that in 2019 17% of the total food available worldwide was wasted; while 4.8% of perishable food that entered a Argentine supermarket threw itself).
The challenge for organizations is, without a doubt, consider consumers as main sources of data and manage this valuable informationdetecting hidden patterns that help improve business management, and comply with quality guidelines and prices agreed in the sector, especially for those items of essential products.
Co-founder & Chief Scientist of 7Puentes
Source: Ambito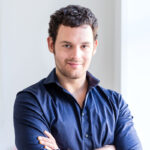 David William is a talented author who has made a name for himself in the world of writing. He is a professional author who writes on a wide range of topics, from general interest to opinion news. David is currently working as a writer at 24 hours worlds where he brings his unique perspective and in-depth research to his articles, making them both informative and engaging.