The banking sector in the US had its worst fall in the last three years. The rise in interest rates that the Fed has been carrying out has had unwanted side effects and claimed its first victims: two well-known banks have already collapsed.
What triggered the crash? Why was it so sudden? A succession of very bad decisions sparked a run on deposits.
What was the first to collapse? Silvergate Capital, a bank founded in 1998 that in 2013 focused its business on crypto and blockchain services. Its activity was punctuated by the bankruptcy of the FTX platform last year. It recently filed for bankruptcy and announced the reduction of operations. This bankruptcy was motivated by a typical run on the bank's deposits.
But what was really serious was what happened with Silicon Valley Bank, a very important bank (the 16th largest in the US). Its activity is based on providing financing to the startups. Its shares fell 60% in just one day and the American State had to take control of the bank.
Silicon Valley Bank's deposits went from $60 billion in 2019 to $189 billion in 2022. With part of that money, the bank bought $80 billion in 10-year mortgages, with an average yield of 1. 5%.
With the rise in interest rates, these titles lost a significant part of their value. Added to this, as the bank continued to pay 0.5% for its deposits, its clients began to withdraw their money to invest it in money market funds that were paying 4%.
The bank was then forced to sell these mortgage securities and recorded a loss of USD 1.8B. And here is the panic: in addition to announcing the loss, he announced that he would issue more shares to raise capital. This caused panic and accentuated the bank run.
We could summarize what happened by saying that the bank was severely mismatched, after investing in long-term titles that fell in value.
The market had no mercy, generating destruction in Silicon Valley Bank's share price fell 84% in the last year and its shares were delisted. Incredible destruction of value.
CAN THERE BE CONTAGION TO OTHER BANKS?
Quick answer: yes.
In fact, on Friday other regional banks had worrisome falls. First Republic Bank fell 15% (as low as -55%) and Western Alliance fell 21% (as low as -50%):
The entire banking sector has monstrous unrealized losses of $652 billion, due to the Fed's interest rate hike. A year ago those losses were $3 billion. Basically the entire industry has been buying low yielding stocks and by raising the rate they have lost a lot of money since 2022.
If the run on deposits continues, Will the Federal Reserve continue to raise rates? Immediately, the probability that the Fed will raise the rate by 50 points at its next meeting fell from 80% to 40%,
The runs originate because only deposits up to US$250,000 are guaranteed by the State. In the case of Silicon Valley Bank, only 3% of deposits were below these levels. One way to cut the panic would be to put an unlimited guarantee, at least temporarily. At the moment they will not. With which, the risk of contagion is latent. Obviously this would negatively affect the entire market.
To finish, I invite you to download a report that I prepared with "7 Investment Ideas for 2023", an extremely challenging year. Download it here: Financial Letter – actions.
Note: The material contained in this note should in no way be construed as investment advice or a recommendation to buy or sell any particular asset. This content is for educational purposes only and represents the author's opinion only. In all cases it is advisable to consult a professional before investing.
Source: Ambito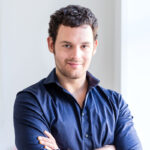 David William is a talented author who has made a name for himself in the world of writing. He is a professional author who writes on a wide range of topics, from general interest to opinion news. David is currently working as a writer at 24 hours worlds where he brings his unique perspective and in-depth research to his articles, making them both informative and engaging.