The speed of change and adaptation that the ICT world proposes today requires intrepid resources that can adapt to these fast-paced times. In this context, It is critical to generate spaces for knowledge and practice that are becoming more and more necessary for an effective management of organizations. In the last decade there has been a new culture, which is here to stay.
DevOps It is a discipline that brings together software development and IT operations. This methodology involves a better management of resources, efforts and time, optimizing the procedures so that they can be carried out in a better way, providing a continuous high-quality strategy, obtaining satisfactory results. But, the most remarkable thing about this practice is that it invites you to think "outside the box", allowing you to "think" issues in a completely different way than what the industry knows and uses on a daily basis.
According to CodinGame's annual report on the roles software development team most demanded in 2021is classified to DevOps Engineer First, ahead of back-end and full-stack developer roles. In turn, the Australian employment portal Seek.com estimates 30% growth in demand of DevOps engineers by 2027, globally. This set of practices seeks to accelerate software life cycles with the ultimate goal of improving process times to achieve the results customers need.
A new mindset that seeks to find a way around the problem by working not so much on quantity, but on quality and results. It is about thinking about a work culture as a whole, and it is taught with the objective that there is not only one way of thinking about the problem, but that there are several possibilities to solve it.
It should be noted that there are other methodologies such as Agile, compatible with DevOps, for which this new discipline is a complement. The first focuses on the relationship with the customer and the ability to quickly adapt to changing requirements.
For his part, DevOps seeks to optimize all phases of development including actions such as plan, code, build, test, release, deploy, operate and monitor, and then plan and code again. This creates a cycle of continuous improvement. "Today, to belong to the IT world, you have to know DevOps, since it is an area that is mature. Based on certain studies that were carried out, it is known that the companies that work best in IT, 'that do things well', will be successful in their businesses. Hence the need to speed up the software development process in order to innovate, since the market is currently moving rapidly. Agility and flexibility is what mobilizes the IT sector today."
Evangelize from knowledge
But for the process to be fulfilled, it is necessary to be able to transmit it and be attentive to the needs that the market presents. The notorious shortage of talent that the sector is going through becomes evident when looking for experts in this new culture, which is becoming a trend, for the projects of each company. In this sense, there are companies that, focused on the development of people and the democratization of knowledge, create spaces to attract public interest in the sector.
Innovative initiatives such as the School of Devops, are innovative schools that seek to provide tools in this discipline and thus be able to provide opportunities, both for people in the IT area and for those who are looking for new job opportunities. "We promoted the first version in 2021 at the location in Colombia, in a more limited way. In 2022 it was held in 5 locations in Latam: Montevideo, Buenos Aires, Rosario, Bogotá and Medellín with great interest from the applicants – of the more than 1,500 registrations we were able to advance with 70 slots, but we aim to increase the monitoring capacity 1:1 to provide more opportunities-".
With a duration of three months: from September to November, the activities include: masterclass, workshops and corrections to students, with personalized feedback. "DevOps is a way to be able to make better products and thus be able to give more value to customers, which is why being able to train in these areas allows us to break silos and understand the needs of the market, being able to generate a much richer ecosystem in the market." The future and the challenge
The rise of the "DevOps" culture has only just begun. Currently it is essential to be able to train in technologies that are in vogue and have the necessary knowledge skills to get better jobs in the future and thus demand decreases. "Knowing that there is a latent interest on the part of people who want to train in this area and venture into the IT world, the challenge for the future is to bet on training them and thus think about a more massive and sustainable 2023 edition that has a self-class model. -service where each student takes them at their times."
Although most companies have not yet fully adopted DevOps or other approaches, interest is high, and benefits are seen among those who implement these methodologies. They are seeing the benefits of having development and operations teams that are no longer "siloed".
Source: Ambito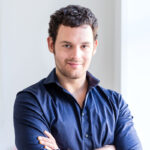 David William is a talented author who has made a name for himself in the world of writing. He is a professional author who writes on a wide range of topics, from general interest to opinion news. David is currently working as a writer at 24 hours worlds where he brings his unique perspective and in-depth research to his articles, making them both informative and engaging.