The last few days have been extremely volatile for the financial world. The market was filled with uncertainty after the fall of the Silicon Valley Bankwhich could have triggered a domino effect in many other banks and sectors of the economy.
But the Federal Reserve came out to calm the situation and announced that it was going to take charge of all deposits, guaranteeing the liquidity of the system. This generated an abrupt rise in its balance sheet:
The rise is explained by the bailout of banks through loans and represents practically half of the adjustment that the Federal Reserve had made to combat inflation. It seems that the 2% inflation target will have to wait.
And now? What happened with the banks in the US forces the Federal Reserve to not be able to continue raising the interest rate as strongly as it had been doing. Because? Because the remedy can be worse than the disease. They are at a crossroads between solving inflation and avoiding a deep recession.
And how did Bitcoin react in this crazy week?
It went from the USD 20,000 zone to over USD 28,000. A brutal rise of more than 40% in a few days. How do you explain such performance?
Distrust in the traditional financial system generated a lot of uncertainty and fear. And in this context the famous "fly to quality" occurs, which means that investors seek refuge in quality assets.
What are the typical assets of fly to quality?
US treasury bonds (hence why rates fell) and gold. And Bitcoin gave a great signal in this turbulent week and also acted as a safe haven asset.
Bitcoin: What can happen now?
Being one more financial asset, Bitcoin will depend on what happens with the interest rate. On Wednesday, March 22, the Federal Reserve will announce the next increase. It is expected to be 25 basis points, but you have to watch the tone of Powell's speech.
Bitcoin is at its 2023 high and has been showing auspicious signs, mainly after the last week. Although it is worth clarifying that the global context is still very fragile and volatile, so care must be taken.
Finally, I invite you to download a report that I prepared with "7 Investment Ideas for 2023", an extremely challenging year. Download it by clicking here: https://informes.cartafinanciera.com/7-ideas-2023?utm_medium=referral&utm_source=ambito&utm_campaign=funnel_7ideasdeinversionpara2023&utm_term=btc_20_03_23&utm_content=criptomonedas
Note: The material contained in this note should in no way be construed as investment advice or a recommendation to buy or sell any particular asset. This content is for educational purposes only and represents the author's opinion only. In all cases it is advisable to consult a professional before investing.
Source: Ambito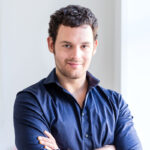 David William is a talented author who has made a name for himself in the world of writing. He is a professional author who writes on a wide range of topics, from general interest to opinion news. David is currently working as a writer at 24 hours worlds where he brings his unique perspective and in-depth research to his articles, making them both informative and engaging.