He world water dayIt is the time of the year where we try to put on the agenda something essential for our lives, society and the planet. This 2023, we join the global communication of "accelerating change" because we believe that it is essential to reduce the time needed to reach our goals, and implement faster and more efficient solutions to achieve greater adaptability to the challenges of the water crisis. it show us. We already know the problem in depth and we develop the necessary solutions to deal with them. The important thing now is to align ourselves and speed up the work of every day to gain impact.
Water is a public good and a right, however its access is very unequal and its lack or scarcity brings many difficulties for human development. Drinking water that is not suitable for consumption is especially dangerous for the health of children. One of the most direct consequences are parasitism and associated diseases: every year, 85,700 children under 15 years of age die worldwide from diarrhea related to inadequate water facilities (UNICEF). In our region, 161 million people (2.5 out of 10 people) do not have access and 431 million people (7 out of 10) do not have adequate sanitation facilities (ECLAC).
It is very important to also highlight the care that we must take of the resource. Educating our societies in the sustainable management of water transforms the way we relate to it and prepares us to give better responses to the effects of climate change.
In Argentina, the water crisis acquires different variants. In large urban centers, population concentration and lack of housing security, brings with it the problem of contamination and lack of hygiene. In arid zones, global warming has exacerbated climatic conditions, extending droughts that directly impact local development possibilities. Water in Argentina is a very important actor in the economy, it is essential for agriculture, one of the main sources of foreign exchange income. That's why floods and droughts carry annual impacts of up to $3 billion.
At Agua Segura, we work with the conviction and passion that all of us who are part of the dynamic productive activity can leave a positive and differential mark through "impact investments". The public-private ventures and joint ventures that provide innovative solutions in WASH (water, hygiene and sanitation) projects not only transform the family and local reality into a community, they also transform the logic of the entire supply chain, incorporating a socially inclusive perspective. and environmentally sustainable for the care of our planet.
We are convinced that to achieve an objective of such magnitude and in the long term, such as access to safe water, a deep commitment is required from those of us who work as agents of change in society and it is made possible thanks to public-private collaboration and articulation. .
This March 22, we join in accelerating change and our commitment to building a horizon in which the circular economy is the only way for human development to grow and live better.
CEO Safe Water
Source: Ambito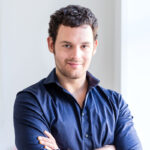 David William is a talented author who has made a name for himself in the world of writing. He is a professional author who writes on a wide range of topics, from general interest to opinion news. David is currently working as a writer at 24 hours worlds where he brings his unique perspective and in-depth research to his articles, making them both informative and engaging.