More and more cities in the world are committed to efficient development and management. We live immersed in a connected and intelligent society that needs energy to function and the incorporation of new technologies means a great challenge, however, it is the only way to build a safer and more sustainable future that guarantees, to a large extent, an opportunity for world economic growth.
It is estimated that two thirds of the population will live in cities from 2050. For this reason, Smart Cities are supported as an efficient response that seeks a balance between people, institutions, technology and sustainability, through a vision that allows betting on economic development, increasing productive capacity and guaranteeing the well-being of ordinary citizens in accordance with a reduction in environmental impact.
Since 2011, the Inter-American Development Bank has been executing spokespersons to support cities in Latin America and the Caribbean (LAC) to achieve this transition from traditional management to an intelligent management model in unison, mainly by developing studies with strategic allies such as the Korean Institute of Human Settlement (KRIHS), Moon Engineering (Korea), Cisco, Microsoft, Everis, IDOM, NEC, among other large multinational corporations in the technological and industrial sectors, and those that offer professional consulting services in engineering and architecture. Studies that have been replicated in Latin American cities in countries such as Mexico, Colombia, Chile, Brazil, among others, generating collaborative development planning processes and citizen participation.
At present, different urban management strategies coexist, each one adapted to their needs and particularities that generate their own data on progress, but in general, they are always governed by the principle of efficiency and sustainability.
Now, how to systematically apply transition tools to the most precious resource of any city, such as the water? This is precisely one of the main challenges faced by "Smart Cities".
This vital liquid is just one link in the chain, considering that there are six components that define a smart city: mobility, energy, buildings, public services and integration, all forced to migrate to this new trend, which is more than fashion, a window of opportunities that put courage and collective conscience to the test, with the solid purpose of forging a promising future and where we all undoubtedly benefit.
In the case of this precious resource, its approach is centered on a spiral of attention that starts from how to manage the service, its infrastructure systems, its decentralized supply, treatment and of course its waste, as an operational cycle and consistent with the natural water cycle that unfolds in a route to the transition of the smart city that we seek.
According to the report by the EIT Climate-KIC community of knowledge and research that works with the support of the European Union, cities must be redesigned based on innovation and co-creation, moving from closed cities to smart cities restoring the capacity of the their natural drainage.
A city with smart water management should integrate urban planning with decentralized management and treat it as a resource, respecting its natural cycle.
The same study establishes a roadmap with six action points:
Identify challenges and opportunities
Defining the vision of a Smart Water City
Look for co-creation opportunities
Co-Design decentralized solutions
Define and implement the business model
Implement and evaluate through pilot projects
Although the management of the resources of the cities that we know and inhabit are not prepared, the combination of these technical and natural solutions and the efficient use of technologies offers key opportunities for a structural transformation that must start from its foundations, since The transition to a smart city is necessary and the benefits it brings are clear.
Improve the use of the resource through a good participatory action, the commitment between the public, private administration and the common citizen, directly generate a better relationship with their environment and therefore their contributions will be reflected in the style and better quality of life of its inhabitants.
Undoubtedly, it is important to create a framework that puts decentralized solutions on the map as a fundamental part of solving water challenges.
Source: Ambito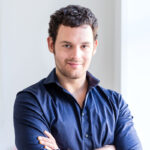 David William is a talented author who has made a name for himself in the world of writing. He is a professional author who writes on a wide range of topics, from general interest to opinion news. David is currently working as a writer at 24 hours worlds where he brings his unique perspective and in-depth research to his articles, making them both informative and engaging.