The XXVIII Ibero-American Summit of Heads of State and Government was held in Dominican Republic and was attended by 22 countries: 19 Spanish and Portuguese-speaking Latin America added to Andorra, Spain and Portugal. The energy transition and renewable energythe potential of green hydrogenthe importance of lithium as an energy resourceelectromobility, circular economy, bioeconomy, digital transformation, the care society andl sustainable tourismwere the issues on the public agenda that took center stage during the event.
In the year 2020, 66% of the Latin American primary energy supply had a fossil origin and it was aimed, mostly, at transportation. 61% of regional electricity generation was supported by the use of renewable energy sources.a: 75% in hydroelectricity, while 25% in solar, wind, biomass and geothermal energy. (ECLAC, 2023).
The green hydrogen industry has great potential. Currently they are 17 countries that announced strategies and are prioritizing development of this industry. Argentina, Chile, Colombia, Brazil, Uruguay, Mexico and Costa Rica They are the pioneering countries in this matter due to the level of progress they have been generating.
Lithium is a fundamental resource to carry out the energy transition since it is one of the components of lithium-ion batteries. The International Energy Agency (IEA, 2021) has in mind a average annual growth of global lithium demand of 22.5% for the period 2020-2030 and 13.6% for the period 2020-2040. Latin America has a point in favor in terms of lithium because it has the 56.8% of resources and 51.3% of world reserves.
Electromobility is extremely important to combat climate change, understanding that environmental pollution is produced by the emission of greenhouse gases. Likewise, it is related to transformations and trends in the automotive sector. Between 2018 and 2021, in the light car segment, electric cars in world sales went from 2.2% to 8.3%. A very large increase.
On the other hand, The circular economy has many benefits for countries in terms of development, GDP growth, job creation and reduction of greenhouse gases. On this occasion, objectives are established for the reduction of a 8% of the use of plastic materials and 5% of the use of metallic and construction materialsas well as fossil fuels, forming part of circular economy policies generating a virtuous circle.
The bioeconomy is an approach that is based on the sustainable use of renewable and non-renewable biological resources for the production of goods and services. The central objective of the bioeconomy is to achieve sustainable development, generating opportunities for economic growth and improving people's quality of life. For example, bioplastics, biomaterials. In 2012, in Argentina, the bioeconomy represented 15.4% of GDP and in 2017 generated 2.47 million direct jobs.
The digital revolution is giving rise to a new era, characterized by the transformation of consumption, business and production modelsas a consequence of the combined adoption of advanced digital technologies, fifth-generation (5G) mobile networks, the Internet of Things (IoT), cloud computing, artificial intelligence, big data analytics, and roboticsamong other.
The digital revolution is related to the change in consumption and production models, the use of digital technologies, 5G, artificial intelligence, the cloud, robotics and programming. Between 2011 and 2021, Internet penetration doubled and reached 63% of the world population, with 4.9 billion users of the service. Between 2010 and 2021, the region experienced exponential growthin short, more than ten times in terms of mobile broadband penetration, surpassing North America and Europe.
The care society is an axis to reduce social and gender inequality, generating public policies to counteract the precariousness of care. Investment in care policies impacts and breaks with a vicious circle of poverty, indigence, social exclusion and lack of job opportunities.
According to official data from UN Women, the more care work demanded by household members, the greater the difficulties in getting out of poverty due to the fact that poverty limits and shortens the opportunities to enter the labor market, a very complex situation for women who head single-parent households. In Argentina, Sergio Massa, Minister of Economy, announced that INDEC will have the presence of the Parenting Index (IC) a pioneering tool to contribute to the organization and family planning and care management.
Finally, andTourism is an engine that generates foreign exchange, development and job creation in different Latin American countries. After an extended period of cross-country restrictions due to the COVID-19 pandemic, countries are interested in rebuilding the sector in a more sustainable and resilient way. In Argentinathe creation of the Pre Trip as a public policy to promote tourism was really a success in all its stages.
In Central America and Mexico, in 2019, it represented 14.4% of exports of goods and services and 39.7% of exports of services.
The truth is that the The region has experienced important advances in the last decade in the areas of education, health, poverty reduction and gender equality. However, it still faces significant challenges in terms of social inequality, poverty, exclusion, corruption, climate change and digital revolution.
Finally, Regional integration has been one of the main objectives of the Ibero-American countriesyes, and in this sense, the Ibero-American Summit is a key platform for political dialogue, consensus and cooperation between countries in search of sustainable development and inclusive growth.
Source: Ambito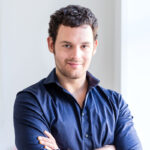 David William is a talented author who has made a name for himself in the world of writing. He is a professional author who writes on a wide range of topics, from general interest to opinion news. David is currently working as a writer at 24 hours worlds where he brings his unique perspective and in-depth research to his articles, making them both informative and engaging.