Companies begin to detect new styles of leadership that are linked to the new paradigms of masculinities. Retaining and motivating employees is the asset to capture.

Starting from the world Leo Messi turned into a clear case of a new type of leadership, in keeping with what we have been talking about since the post-pandemic, resilience in leadership. And this marks a change, since it is about a lower profile, which makes public recognition of the role of his wife in his success and shows other characteristics that differentiate it from the traditional culture in the world of soccer. . There is a scene from a match with Brazil, where the fans harangue against the Brazilians, and with a single gesture from Messi to silence them, everyone automatically stops doing so. Currently, when we delve into management leadership in companies, one of the aspects that we detect is that the new leadership styles are linked to the new paradigms of masculinities. As part of this change of times, I think it is important to promote training in the field of leadership as a phenomenon of culture.
In this trend, we find the figure of Marcos from Big Brother, a boy who on the one hand is super hegemonic, from his appearance, the most distinctive feature is that, first of all, he embodies a great audience meter. He is a man with a very low profile who does not confront, he does not go into conflict, but he does mark points clearly when he feels attacked, but always with respect. During the reality show, he has also shown many respectful behaviors with the women of the house, for example, not commenting on the bodies, marking a clear role also in front of the other male, such as being Alpha, who is also a strong and very popular figure. of reality. Even within the program several times it was pointed out that he might be gay for being "too respectful."
I do this analysis of this man from GH because he is a great audience meter and what drives engagement at the time. First of all, because he is a figure that not only seduces women because of his physical attractiveness, but also generated a high level of fanaticism from Twitch centennial men, that is, the kids of the new platforms. On Facebook, he is also someone very loved by the so-called "Facebook ladies", who see him as the son that every mother wants to have. On TikTok and Twitter, he was pulling 3 times more interactions than the rest of the finalists. The interesting thing is to see it as a change of time, compared to other editions of Big Brother, since there is talk of, for example, fatphobia, polyamory, consent or harassment, being messages that are sanctioned and that show the clear generational change that is also being seen in companies. Are the leaders and brands in tune with these new narratives?
culture of influence
The reality is a social experiment where the current society is reproduced on a small scale. Just as it happens in companies, social networks are marking that horizon that, many times, from the contents of traditional television, cannot be fully adapted to the rhythm that social networks have. This is the first GH that, being the most successful product of current television, has a strong impact of the digital age. Today, any boy or girl who manages social networks is a content creator, so they create content at an unbelievable speed, that is, not only do you not need to watch television to be able to follow the story of the reality show, but that story , which was previously handled by the editorial line of the channel or the format, is now handled by the audiences and that is the conversation that drives the votes and eliminations of the reality show. In other words, outside of what the production of the reality is editing as stories, by the time everyone watches the program there were already thousands of clips uploaded to the different platforms, cutting or editing their own narrative of what they want to tell. In TikTok, specifically, the viralization rate is very high and fast, with influencers with millions of followers who today provide content to the rest of the traditional formats. The figure of "fandoms" arose, a group of fans per participant who organize themselves to viralize content and also redirect the votes.
At this point, a contrast has been seen that shows, on the one hand, the tense values ​​represented by Alfa, such as traditional machismo representing the baby boomers and the entire 20th century paradigm, and, on the other hand, a Marcos with a style of leadership, which generates influence from numbers, with an unexpected engagement if seen through the eyes of reality shows with characters like Cristian U, where raising conflict indicated the best player in the house. Without generating conflicts, supporting his colleagues, with a few words, he became the first finalist, he has been leading polls for 4 months on social networks, the other participants did not want to go to the plate with him, the re-entries to the house stuck and the most significant thing is that many of those who re-entered began to imitate their behavior to generate a good reception in the audience.
Leadership and culture of influence in companies
There is a lot of talk about what it is to play or what a player is today, about what generates influence today in different audiences, both in terms of what brands are looking for, the famous engagement, and how leadership is put together within companies. . Increasingly, retaining and motivating a company's employees is the main asset to capture, and it is the new generations that are not attracted to what the company represents. Many companies we work with today come to give "a more millennial look at the company, looking for new leadership and even coaching CEOs for this change". On the one hand, there is the generational crossover and there are still things that are not well understood, about what influences these new generations and what generates engagement to generate that motivation and talent retention, and if those values ​​of the time are not well understood, we are going to be outdated.
This edition of Big Brother is a great social experiment that shows how human behavior operates today and how we use the influence and strings of power of a culture to achieve our goals, and challenges us to think and rethink what a player today and that generates influence.
Source: Ambito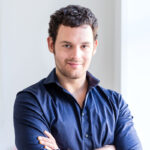 David William is a talented author who has made a name for himself in the world of writing. He is a professional author who writes on a wide range of topics, from general interest to opinion news. David is currently working as a writer at 24 hours worlds where he brings his unique perspective and in-depth research to his articles, making them both informative and engaging.