The rise in the dollar may seem like an obstacle to the purchase of medical and dental supplies in Argentina, but there are local alternatives that produce high quality products at more affordable prices than imported ones.

The changes in the dollar exchange rate have been an almost constant concern for Argentines in recent years, especially for those who need to buy medical supplies. The pandemic has highlighted the importance of having the necessary supplies to guarantee the health of the population, but these prices are often seriously affected by the volatility of the dollar.
Given this situation, there are some recommendations to overcome the current economic situation and be able to buy medical supplies without greatly affecting the budget. One of the most prominent suggestions is to look for local alternatives.
In Argentina, there are companies and entrepreneurs that produce high-quality medical supplies at more affordable prices than imported ones. To get buyers to reach these smaller sellers, Bidlei has been created, it works as a platform to contact suppliers of medical and dental supplies with buyers from all over the country.
The use of this platform, which is characterized by being free for all buyers, added also to the possibility of making planned purchases and in larger quantities to try to obtain better prices, could reduce the impact of the current economic situation.
In short, although the increase in the dollar may seem like an insurmountable obstacle for the purchase of medical and dental supplies in Argentina, there are alternatives and strategies that allow us to overcome this economic moment. It is important to be informed and seek to have several offers to make sound and informed decisions.
Accountant and Director of Bidlei
Source: Ambito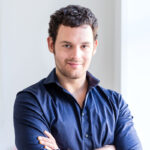 David William is a talented author who has made a name for himself in the world of writing. He is a professional author who writes on a wide range of topics, from general interest to opinion news. David is currently working as a writer at 24 hours worlds where he brings his unique perspective and in-depth research to his articles, making them both informative and engaging.