By Ezequiel Agustín Vega, representative of the BRICS + .- The knowledge economy is positioned as a transcendental sector for Argentina. It impacts all sectors. It manages to improve processes, increases efficiency, lowers costs and generates innovation for other sectors. In the United Nations Several countries in the region are already working to speed up legal frameworks and encourage micro-entrepreneurs and at the same time facilitate investment and credit.
Argentina It was one of the first countries to enact a knowledge law (2010) and the "Regime for the Promotion of the Knowledge Economy" is currently in force. Law 27,570, which modified the previous one, aims to promote new technologies, generate added value, encourage quality employment, facilitate the development of MyPyMEs and increase exports of companies that are dedicated to knowledge-based services.
In short, it is a sector that offers qualified labor and well-paid wages. Although it is an area that is expanding and that it is important to promote due to its export potential, with tax incentives in tax matters, sales abroad could be increased.
As the ECLAC report points out "Ibero-American spaces: the knowledge economy "The development of ICT-related policies is a relatively recent issue, and the debate on tax incentives gained relevance and commitment from the World Summit on the Information Society, held in 2003, particularly to achieve a equitable development in Latin American countries
According to him Ministry of Economy of the Argentine Republic Law 27,570 grants a bonus to pay national taxes that will be equivalent to 70% of the employer contributions of the personnel dedicated to the activities that are intended to be promoted. At the same time, In the search to reduce the gender gaps that currently exist, the Law incorporates the gender perspective and this percentage will rise to 80% in the event that the companies involved hire women and/or dissidentspeople with a postgraduate degree in engineering, exact or natural sciences, people with disabilities, residents of unfavorable or less developed areas and beneficiaries of social plans.
Within the portfolio led by Sergio Massa, is under his orbit the Secretary of Knowledge Economy, in charge of the sociologist and from Mar del Plata Juan Cheppi which has been working on the promotion of the national production of products and services of high added value that arise from the application of the activities of the Knowledge Economy and that are strategic to achieve productive diversification, promoting new export conglomerates.
In dialogue with Ámbito Financiero Cheppi indicated "the knowledge economy is a new way of understanding the economy, we can say that it is not a single activity but that there are many, in which human knowledge and information are the key to generating value and providing new products and services to society, turning the "knowledge economy" into one of the main engines of economic growth.
"This is a dynamic and strategic sector for Argentina, which has experienced sustained growth since 2019 and directly employs more than 500,000 people," added the secretary.
For his part, he stated "knowledge-based services play a key role in promoting change in the productive matrix through digitization, the incorporation of industry 4.0, generating added value. For this reason, from the National Government and, in particular, , from the Knowledge Economy Secretariat, we implement public policies that allow us to expand an ecosystem that already employs more than 487,000 professionals in different fields and that brings together 708 micro, small, medium, and large companies around the Knowledge Promotion Regime. Knowledge Economy".
Source: Ambito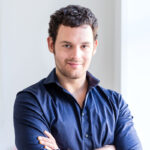 David William is a talented author who has made a name for himself in the world of writing. He is a professional author who writes on a wide range of topics, from general interest to opinion news. David is currently working as a writer at 24 hours worlds where he brings his unique perspective and in-depth research to his articles, making them both informative and engaging.