It was a Saturday in May 1933, the Professor and his family were in the summer house near the woods of vienna. The teacher Sigmund Freud He was turning 77, his birthday was an important event. His patients visited him regularly. In the summer house, the consultation room looked like the same one in Bergasse 19, except that the mythical desk, the one with its priceless treasures, its gods and goddesses, its objets d'art, this time had a collection of vases very carefully arranged, each with a bouquet of orchids or a single flower.
In vienna all the florists said they were his favorites. I didn't have anything to give the teacher and I said: I'm sorry, he didn't bring him anything because I couldn't find what he wanted. I felt embarrassed. Just as naturally I told him that I had thought a lot about him and that I wanted to give him something different. Now I think I don't know how he thought of my comment but he thanked me for not bringing him flowers. I think he meant it. He looked tired, probably he has spent the day saying beautiful words of thanks for so many congratulations received. Then he confided to me that he didn't like celebrating his birthday very much and that luckily seeing his patients had encouraged him between so many visits. When I left, he gave me a bouquet of orchids.
I didn't find what he wanted so I didn't give him anything.
I remember that in one of the talks in the old Berggasse office we had gotten lost on one of our trips…. We walked through Egypt and her temples, Luxor and Karnac, through Greece, the Acropolis, the Parthenon, but this time we were together in Italyin Rome. A whirlwind of memories enveloped us. The majestic Piazza Di Spagna lined with vendors and tourists tossing coins into the Barge fountain, the home of romantic poets John Keats and Percy Shelley.
"Ah, said the Professor, the Spanish Steps" those that go up to the splendid Renaissance church of the Trinità dei Monti or stop to rest and watch the people go by. The flower vendors passed by, of all the flowers I remember those almond branches. But, the Professor told me: the gardenias! In RomeEven I could afford to use a gardenia!
I have traveled so much vienna looking for a gardenia or a bouquet of gardenias. He would have wanted to find them. Years later I was able to send the Professor his favorite gardenias.
It wasn't his birthday. was not in vienna. She had gone to see him in London. He was recently arrived, in exile. We were in Maresfield Gardens, a huge house with a garden.
The Professor's famous collection of Greek and Egyptian antiquities and various other Chinese and oriental treasures had arrived in their careful boxes, our princess as the Professor called her had made it possible. Thanks to the influence and generosity of Madame Marie Bonaparte, his friend and disciple, the Professor, his family and his treasures were safe.
I would find gardenias somewhere, at least in my imagination. In London, that misty afternoon I continued a search. The gardenias came to the Professor. Freud I was already 82 years old, it was November 1938. I discovered them in a West End flower shop and wrote: "To greet the return of the Gods."
Psychoanalyst Psychiatrist. Member of the Argentine Psychoanalytic Association. Coordinator of the APA Communication Commission. This text was written in commemoration of the birth of Sigmund Freud, on May 6, 1856, based on the book "Tribute to Freud" by Hilda Doolittle.
Source: Ambito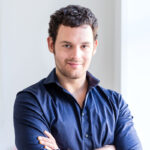 David William is a talented author who has made a name for himself in the world of writing. He is a professional author who writes on a wide range of topics, from general interest to opinion news. David is currently working as a writer at 24 hours worlds where he brings his unique perspective and in-depth research to his articles, making them both informative and engaging.