In the year of the First World War, 1914, a famous comedian of the time, Florencio Parraviciniwrote and premiered, at the Argentine theater on Bartolomé Miter street, a play that he called "Alma de Bohemio". In it he recounted his own and diversified adventures, several of them romantic, and even some sporting ones.
Parravicini was a friend of the musician Roberto Firpo. And he asked this good pianist to perform a piece of music for a passage in the comedy.
Firpo did so, and he took advantage of the opportunity to play a tango that he had composed a few months before on the piano.
The spectators, night after night, fervently applauded the melodic chords of the tango, which Firpo played with dexterity. When the billboard was lowered, the musician decided to record his tango and asked Parravicini to allow him to use the title of his play. , for his tango.
Parravicini smiling, said to him: -"Yes, I allow you to use it, but you have to pay it for me".-"You will say, said Firpo". And Parravicini, generous and noble, told him: -"Yes. You have to pay, but only a coffee".
A hug sealed the original contract.
His work, full of beauty, which was called "Alma de Bohemio" quickly spread. In turn, about 10 years later, Firpo asked the distinguished poet Juan Andrés Caruso. The author of "Sentimiento Gaucho", "La Última Copa", "La Brisa", and many others, who wrote the lyrics for his tango.
There is a version, I don't know if it is real, stating that the lyrics had been partially extracted from a poem by Felipe Jassona: "La Canción del Bohemio". But what is valid is that our popular music was enriched by this jewel, which is "Alma de Bohemio".
I clarify that Caruso, aware of this accusation, flatly denied it. And precisely "Alma de Bohemio" is the tango that I will comment on in my next entry after 10 pm, and it will be in "La N. c/ A.", in FM 92.7, 2×4, of course!
Source: Ambito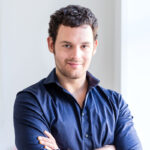 David William is a talented author who has made a name for himself in the world of writing. He is a professional author who writes on a wide range of topics, from general interest to opinion news. David is currently working as a writer at 24 hours worlds where he brings his unique perspective and in-depth research to his articles, making them both informative and engaging.