Bilateral relations between Brazil and Argentina continue in a process of deepening since the assumption of Lula Da Silva as head of state in the neighboring country. Since January, the month of the return to the executive by the leader of the PT, progress has been made on several relevant points in the diplomatic and commercial sphere.
On January 23, with the official visit of Lula to Argentina, the strategic alliance between the two countries was relaunched and to resume regional and international affairs, through the signing of the Joint declaration .Among them the return of Brazil to the Community of Latin American and Caribbean States (CELAC) that had left the bloc during the presidency of Jair Bolsonaro. The most important gesture of this relaunch was having chosen Argentina as the first country to be visited by Lula. On the occasion of the visit, several cooperation agreements were signed, including those related to the Antarctic theme. The main MERCOSUR countries undertook to jointly develop technological and scientific projects, exchange information on the use of new technologies related to environmental management, as well as scientific personnel.
On the commercial front, Brazil continues to consolidate its main partner, along with China and the United States. As reported by the Ministry of Foreign Affairs Argentina is the third commercial partner of Brazil while Brazil maintains its position as Argentina's main trading partner. In 2022, Argentine exports of goods to Brazil reached USD 12,665 million, registering an increase of 7.63% year-on-year, with a high participation of industrial manufactures, followed by agribusiness products and, to a lesser extent, fuel, energy and minerals. . Regarding trade in services, in the period January-September 2022, Argentine exports to Brazil reached USD 1,126.6 million, showing an increase of 136.7%.
For this year it was designedThe Trade Promotion Action Plan" led by Ambassador Daniel Scioli. It contemplates actions with the 24 Argentine provinces, and provides for participation in 57 fairs and 31 trade missions and more than 20 positioning actions for Argentine products, in sectors such as food and beverages, automotive and auto parts. , agribusiness, biotechnology, footwear and accessories, meat, defense and strategic industries, education, aesthetics and cosmetics, franchises, dairy industry, shipbuilding industry, investments, construction materials, metallurgy, nanotechnology, dentistry, oil & gas, fishing, health, knowledge-based services, software and ICTs, supermarkets, technology and innovation, transport, tourism, veterinary medicine, videogames, wines, olive growing and tourism.
For example, in the month of April it was carried out under the direction of the Argentine ambassador a food and beverage trade mission in Brasilia with more than 300 exchanges of Argentine and Brazilian businessmen. And beginning of this month, after the meeting of Scioli with the Minister of Agriculture of Brazil, Carlos Favaro, the extension of the hake entry period was made official with criteria favorable to Argentine exporters. At the same time, it is worth highlighting the presence of the Argentine pavilion at the world's largest supermarket fair, APS, where more than 37 national firms participated. And the national holiday is expected for next May 25 in the 10 consulates and in the Embassy of Argentina in Brazil.
The bloc has to advance progressively and intelligently in new agreements that make it possible to make most of the productive sectors more competitive, but in order to reach this level we need to develop and strengthen our manufacturing industry and provide it with access to affordable credit to access quality goods. capital that allow us to open up to the world and be able to compete fairly with the most industrialized countries. It is a matter of giving development time and, at the same time, the political will to make it happen.
BRICS + representative in Argentina
Source: Ambito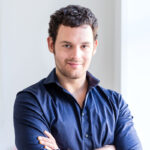 David William is a talented author who has made a name for himself in the world of writing. He is a professional author who writes on a wide range of topics, from general interest to opinion news. David is currently working as a writer at 24 hours worlds where he brings his unique perspective and in-depth research to his articles, making them both informative and engaging.