91 years ago, Club Atlético Independiente inaugurated its current stadium, in the heart of Avellaneda. Besides, On July 23, but in 1977, a great from Rojo de Avellaneda, whose name the stadium bears, died: Arsenio Erico.
For more than 10 years, he formed with De La Mata and Antonio Sastre, one of the most complete trios among Argentine soccer forwards.
But let's go back further in time. July 1932. A war began between Bolivia and Paraguay. A war between brothers, for a small difference in limits in the Paraguayan Chaco.
A young and skilled soccer player, noble and sensitive named Arsenio Erico, was mobilized.
He was only 17 years old. He was given a rifle. He had to learn to kill.
Because in wars, cruelty is almost a duty.
For this reason, the first victim of a war conflict, the first victim, is always pity.
Erico, at the age of 17, was already playing soccer in the first division of Club Olimpia de Asunción.
And they assigned him -already incorporated- a dangerous mission.
He, with 20 soldiers from his company, had to go to a place on the front – in the middle of the jungle – carrying weapons and supplies.
But just a few hours before leaving, Erico was told that the Red Cross had formed a soccer team to play matches in Argentina and Uruguay in order to raise funds for war victims; He had already been selected to join that team.
He was happy to get away from the war drama.
He had been exempted from the mission of participating in the war as a soldier, of course only, for a while.
The next day he received terrifying news.
The truck that was transporting his companions and in which he was going to travel to the front had been ambushed in the middle of the jungle.
There were no survivors.
Erico, saved his life thanks to his soccer aptitude. But he could never forget the episode. It is that there are wounds that are not erased. Although they are not noticed.
At the age of 19 he made his debut in the first of Independiente.
He would play in that institution 8 years in a row.
He was a great scorer and a very skilled player.
With a somewhat small physique and only 1.70 m tall, he had a virtue that has not yet been surpassed.
He could rise into the air to head, beating the goalies, who with their hands did not always reach the head of the Paraguayan striker.
I would say that he was a kind of contortionist, who played very good football.
In 1937, in a single year, he scored 56 goalsadding some friendly matches.
That record lasted almost 40 years.
At the age of 27, Erico left Independiente. But he continued playing until he was 36 years old in Paraguayan teams and in Huracán.
He was especially, a true gentleman on and off the court.
Respectful of his rivals, of journalism, and of the referees, he declared in a report:
-"The soccer player is usually associated with rudeness, rudeness and lack of culture". It added:
-"Don't some politicians, artists or professionals have that lack? And with the advantage of having been able to cultivate more…"
It continued:
-"Football allowed me to meet countries, men, read, go to museums and concerts. It was like a school of conduct and spiritual formation, "she ended by expressing.
Words that reflected the fine sensitivity of this Paraguayan footballer.
In 1977, on July 23, a cardiac arrest, after gangrene that had already deprived him of his capable left leg, put an end to his life.
He was 62 years old.
Not only the followers of Independiente mourned him, but also all those who value ethics, correctness, and good manhood in sports.
And an aphorism for this true gentleman of sport that was Arsenio Erico:
"Many are the varnish. Few are the wood".
Source: Ambito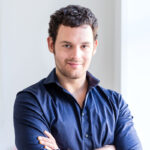 David William is a talented author who has made a name for himself in the world of writing. He is a professional author who writes on a wide range of topics, from general interest to opinion news. David is currently working as a writer at 24 hours worlds where he brings his unique perspective and in-depth research to his articles, making them both informative and engaging.