As we approach the close of the first semester of the year, it is important to consider the different alternatives of investment offered by the capital market to take full advantage of the bonus. This extra income provides a universe of possibilities for our clients, who can intelligently optimize their financial decisions, either by allocating the funds to short or medium-term expenses, or by choosing to save them.
If the investor is planning short-term expenses, we recommend considering our Balance Savings Fund. This option is ideal for those looking for a similar investment with a fixed term, since offers a yield equivalent to the BADLAR rate (reference rate for bank time deposits). The advantage is that you can redeem all or part of the balance at any time, without being subject to a certain maturity.
On the other hand, for those who are planning medium-term expenses and want to hedge against inflation, we recommend considering our Balanz Inflation Linked Fund. Through this strategy, they will be able to obtain returns similar to or even higher than the rate of inflation, providing an effective hedge.
If they seek to avoid the risk of devaluation, You can choose to invest in Argentine corporate bonds in dollars. These instruments allow you to acquire them both in pesos and in dollars, and future payments, both interest and capital repayment, are made in dollars. This characteristic makes them an excellent dollarization tool for those who have available pesos and want to protect their capital in a strong currency, backed by good credit ratings.
Currently, there are numerous opportunities in the corporate bond curve. We highlight the negotiable obligations of Telecom 2026, with a return of around 10%, Genneia 2027 close to 8% and YPF 2025 with a return close to 13%. These three alternatives are governed by New York Law, which gives them additional appeal. Payments are made in cable dollars and in case of any eventuality, creditors can litigate in the courts of said jurisdiction.
For those investors with a more conservative profile who prefer to diversify and delegate the management of their investments, We suggest considering our new Fund Balanz Estrategia I. This fund seeks capital appreciation through investment in a diversified portfolio of fixed-income assets in dollars, mainly corporate. It is ideal for individuals and legal entities with a medium-term investment horizon. The composition of the fund mainly includes 25% in American Treasury Bonds and another 25% distributed in negotiable obligations such as Capex 2024, Pampa 2023 and PAE 2025. A yield of approximately 3.1% is expected.
Another investment strategy to take advantage of the Christmas bonus in this context is to invest in CEDEARs. The interesting thing about CEDEARs is that offer coverage against fluctuations in the exchange rate, following the price of the dollar counted with liquidation. This option is ideal and very accessible for those clients who wish to invest in shares and avoid local risk, since they have access to a wide universe of alternatives that have gained significant trading volume in recent times. we recommend our CEDEARs pack of ETFs, mainly composed of DIA (Dow Jones) and SPY (S&P 500), which replicate two of the largest stock indices in the US market. In addition, we offer different packs grouped by themes and investment strategies, such as Energy, Upcoming Trends, Value, Emerging, among others.
In conclusion, the collection of the Christmas bonus always generates concerns and queries from our clients. There are various alternatives on the market to give this extra income a good destination in an intelligent way. Our main objective is to offer a wide range of products that meet the needs of each client, taking into account their investor profile and investment horizon.
Before making any investment decision, it is important assess personal financial situation and consult with a financial advisor to receive appropriate and personalized advice.
Source: Ambito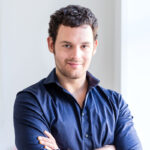 David William is a talented author who has made a name for himself in the world of writing. He is a professional author who writes on a wide range of topics, from general interest to opinion news. David is currently working as a writer at 24 hours worlds where he brings his unique perspective and in-depth research to his articles, making them both informative and engaging.