"Great spirits did not always find the way. But they always knew what it was."
I'm going to start telegraphically. Place: a public school in Rosario. Date: mid-year 1878. It is a fourth degree. Two students, ages 10 and 11 respectively, begin to fight in the classroom.
The teacher tries to separate them, but it is not easy for her. She is also outraged, surprised. Because the ten-year-old is the best student in the course and his conduct has always been irreproachable.
The 11 year old is the opposite. Much taller than his rival and very aggressive of him, he is repeating the fourth grade. And besides, he permanently bothers another fragile and sickly kid, with an obvious limp, the sequel to infantile paralysis. But he does not intervene in the fight.
The 10-year-old boy has scolded the older one and is fighting with him, for defending his disabled classmate. A future "justice" is outlined, of only 10 years old who would be an outstanding Democrat as an adult. His name was Lisandro de la Torre.
And since the years, although they produce changes in the human being, in essence they do not change it, De La Torre, decades later, was an eminent public figure, modest in the face of greatness, but arrogant in the face of baseness. He was a completely free man and as such, only a slave to his principles.
They are deaf, they suffered discrimination and their love story empowered them to overcome obstacles
Received as a lawyer at the age of 20, he was twice a candidate for President of the Republic. The first time in 1916, an election in which he was defeated by Hipólito Irigoyen. And the second 17 years later, in which Dr. Nicolás Repetto was elected as a candidate for Vice President, he was again defeated, now, by the formula headed by General Agustín P. Justo.
De La Torre was a multiple man, who "only felt at peace in action." ANDHe studied Medicine, without receiving it. He practiced journalism and in that field he directed two newspapers "El Argentino" in Buenos Aires and "La República" in Rosario. He founded, the year the First World War began, the Progressive Democratic Party, being its first President.
He could be President of the Nation. General Uriburu, victorious in the Revolution of 1930 that overthrew Irigoyen, offered him the Presidency of the Republic. De La Torre rejected her saying: – "I cannot accept a position, which I have not legitimately won." An unequivocal display of dignity. He knew that moral integrity makes the road difficult. But he could not – nor did he want to – take another.
It had fervent adherents and bitter opponents. And it is logical. Because upright men always bother the spiritually "inclined". Because these "cannot stand up to reach them."
A brilliant speaker, he knew the magic that his words radiated. But his goal was not to garner applause. He only cared about divulging the sound principles of him.
He was a national deputy and senator. He was called the "Prosecutor of the Homeland", since he participated in the famous meat debate in the Senate, denouncing 2 or 3 high-level officials, who benefited by harming the true interests of the country.
In 1937, De la Torre resigned from the Senate and retired to his house on Calle Esmeralda, in Buenos Aires.
On December 6, 1938, he turned 70 years old and his friends noticed him saddened. They attributed it to the fact that a few days ago, his mother had passed away. The idea of ​​suicide began to settle in him. Slowly, without showing it, he began to say goodbye to those close to him and left his accounts completely in order.
At noon on January 5, 1939, he ended his life by shooting himself in the heart. He left a letter to his friends: "I beg you to take care of the cremation of my corpse. I want there to be no public accompaniment or any secular or religious ceremony. Many good people respect me and love me and will feel my death. That alone is enough for me as a reward. I wish my ashes were blown to the wind. It seems to me an excellent way to return to nothingness, blending in with everything that dies in the Universe.
And thus the life of this illustrious Argentine, who understood "that to kneel only before the pure, is to rise."
And a final aphorism as a tribute to this distinguished Argentine.
"Everyone can go with the flow. But few, face it.
Source: Ambito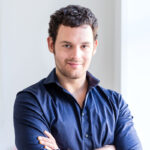 David William is a talented author who has made a name for himself in the world of writing. He is a professional author who writes on a wide range of topics, from general interest to opinion news. David is currently working as a writer at 24 hours worlds where he brings his unique perspective and in-depth research to his articles, making them both informative and engaging.