During a recent interview with the founder of Tesla and SpaceX, Elon Muskdiscussed the issue of artificial intelligence and the risks that it can bring. In this sense, although artificial intelligence can become a powerful tool to improve efficiency and quality of service in the insurance industry, the risks and challenges that arise with new technologies must also be taken into account.
Automation can reduce the need for labor in the industry, which can affect jobs in the sector, that is clear; but it can also attract privacy and security risks in the management of large amounts of personal data.
The Argentine Chamber of Software (CESSI) presented a report in which 100% of companies surveyed already offer digital delivery of policies. At the same time, 43% use digital omnichannel through their website, 14% use a mobile application and 43% continue to use traditional channels, such as call centers or other electronic means. The most used tools, in this sense, are the use of chatbots (43%), policy and payment management (86%), digital quoting (100%), onboarding and inspection (57%).
Despite these risks, it is important to remember that artificial intelligence cannot completely replace experience and ability analysis of a human professional. Insurance Advisor Producers (PAS) must continue to play an active role in insurance advice and management, using new technologies effectively, but also maintaining a critical perspective and being prepared to respond to risks and challenges that arise.
AI and new market trends are transforming the way these services are provided and at the same time show us that the role of the PAS has become even more relevant in this context. With the advancement of technology, they are the ones who face the constant challenge of being at the forefront, identifying new needs, preparing to advise their clients and addressing emerging risks. For this, it is essential to be updated and trained in the use of new digital tools. A Deloitte report shows that 79% of PAS in Argentina are investing in digital technologies to improve their efficiency and productivity. This includes the use of online policy comparison tools, mobile applications for insurance management and real-time communication platforms.
The automation of administrative and operational tasks allows the PAS to dedicate more time to personalized advice. With the optimization of processes, operational efficiency improves and, by reducing response times, it will also result in a better experience for the insured.
Mobile applications, chatbots and online platforms allow instant communication and quick access to information and services, this provides PAS closer and more effective communication with their customers.
According to an Accenture study, 73% of insurance clients in our country prefer to interact with a human adviser instead of using digital channels. The PAS's ability to understand individual customer needs and provide customized solutions creates a strong relationship based on trust and security.
Given this scenario, what is coming is clear: work must be done to identify the new trends experienced by the insurance market with the adoption of advanced technologies and, in addition, the increasingly relevant role of the PAS as an expert advisor empowered by this new era and your digital tools.
President of the Argentine Association of Insurance Advisory Producers (AAPAS)
Source: Ambito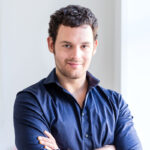 David William is a talented author who has made a name for himself in the world of writing. He is a professional author who writes on a wide range of topics, from general interest to opinion news. David is currently working as a writer at 24 hours worlds where he brings his unique perspective and in-depth research to his articles, making them both informative and engaging.