At first glance, we can see that Nike's trend is clearly bearish. And from Thursday, August 10 to Thursday, August 24, he recorded 11 consecutive falls, a negative record not seen in more than 4 decades.
Current context
Nike's fall is explained by a combination of factors related to consumer behavior and the uncertainty of the Chinese market.
On the one hand, consumers, particularly millennial shoppers, have reduced their spending on products such as clothing and footwear.
3in favor of services and experiences, which has negatively affected the sales of the brand.
Concerns about inflation have led to greater selectivity in discretionary spending, affecting companies like Nike, whose main focus is selling shoes and clothing.
On the other hand, the Chinese economy has also had an influence, since the company is highly dependent on China. And signs of a weak recovery and negative economic data (poor growth in retail sales and rising unemployment) have raised fears.
Since Nike does about a third of its business in China, any economic slowdown in this key market has a significant impact on its sales. And as a result, investors seek to anticipate and stocks suffer.
Is it a good idea to invest now?
To think about a medium/long-term investment, one should take into account several issues: the trend of the shares, the fundamentals of the company and the current context.
The trend of Nike shares is clearly bearish, so in probabilistic terms, it is not a good idea to invest now.
Nike's valuation, measured by the Price-to-sales ratio, is at average levels:
In 2021 and 2022 the entire market experienced a situation of euphoria and Nike was no stranger to that. But looking at its historical ratio, it is now at reasonable levels, after the sharp fall in its shares in recent months.
And finally, the current context is not the most propitious, as detailed at the beginning of the note. The economic situation in the US and China is putting Nike's shares in check.
Remember that Nike is a consumer discretionary company. What does it mean? That produces goods and services that are not essential to consumers. Therefore, this sector is made up of companies whose demand fluctuates depending on the general economic situation.
They typically experience growth when the economy improves and consumer spending accelerates. And that is the opposite of what Nike is experiencing. At least so far. For this reason, one must be cautious and wait for the context (and the trend) to change before thinking about investing in this company.
Note: The material contained in this note should in no way be construed as investment advice or a recommendation to buy or sell any particular asset. This content is for educational purposes only and represents the author's opinion only. In all cases it is advisable to consult a professional before investing.
Source: Ambito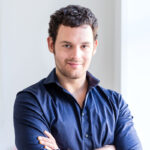 David William is a talented author who has made a name for himself in the world of writing. He is a professional author who writes on a wide range of topics, from general interest to opinion news. David is currently working as a writer at 24 hours worlds where he brings his unique perspective and in-depth research to his articles, making them both informative and engaging.