Digital transformation makes us think and pushes us to rethink the way we work and produce. How we want labor laws to be, what kind of employment we want, we are in the era of "Quantity" or "Quality".
The incorporation of new technology and the modernization of work does not reduce employment. Quite the opposite. The new technologies generate unlimited opportunities in the conglomerate of tasks that are carried out or developed and reduce the unnecessary frictions that the old labor law brings with it, thus generating, within the collaborative economies or economies of digital platforms, a market of the most open, modern, competitive work and without limits of production and invention.
The tasks that are most in demand in the future of work have to do with a high level of qualification or, technically, what we call "technical dependency". For this reason, new technologies, modernization and the 4th industrial revolution have an undoubted partner, which is the necessary investment in human capital.
We can develop Human Capital, not conceptualize it as the sum of Investment in Knowledge (Education) + Consequences of applied knowledge (Experience), whose immediate result is: Employment growth, better salaries and high levels of quality of life in a society .
Achieving this objective requires a solid, flexible and inclusive labor market, where more genuine and higher quality employment is generated.
A solid labor market refers to modern, effective, balanced labor laws that level the employer-employee relationship, ending the conflict and obscurities of outdated and anti-productive labor laws.
An inclusive labor model refers to looking at Labor as the only social inclusion policy where it ends the class division and places work above all State policy.
This will inevitably generate significant distributive impacts and increase levels of inequality. In developed countries, where they got on the wave of the work of the future, it already happens. The share of medium-income jobs, with a simultaneous growth in the share of high- and low-skilled jobs.
This synergy absorbs a degree of competitiveness from the dependents who move, through their own investment in their human capital, to medium to high segments, leaving the low to medium segments empty.
Our country deserves a serious, professional and dynamic debate on our labor laws, which are not many, but they are outdated and denote that they harm the two fundamental parts of any production process. He "dependent and employer". Sole beneficiaries of the future of work.
The challenges of work in Argentina encompass companies, workers and unions. The digital transformation challenges the labor model and the model of union representation. Their challenge is to reconvert an archaic system by promoting equitable and decent solutions to the future of work, becoming a pillar of production and new labor relations for the benefit of WORK.
Lawyer Specialist in Labor Law. President of APREA
Source: Ambito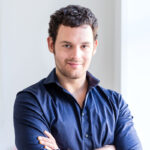 David William is a talented author who has made a name for himself in the world of writing. He is a professional author who writes on a wide range of topics, from general interest to opinion news. David is currently working as a writer at 24 hours worlds where he brings his unique perspective and in-depth research to his articles, making them both informative and engaging.