By Mauricio Fernández – Marketing Manager of Ituran Argentina
The Agenda 2030 of the United Nations It offers us a solid framework to guide our actions towards a more sustainable and environmentally friendly future. In the current debate on the future of mobility in Latin America, two fundamental perspectives stand out: that of public policies and that of companies. Both have valuable and complementary visions, and together they can pave the way towards a more sustainable transport system and efficient in the region.
He world electric vehicle daywhich is commemorated on September 9 of each year, seeks to raise awareness about the use of sustainable or electric cars, and their positive impact on the conservation of the environment, contributing to the reduction of the volume of greenhouse gases caused by vehicles conventional. It is projected that, by the year 2050, electric vehicles will be the most widely used means of transportation in the world, due to their efficiency and sustainability.
How are we today in terms of sustainable mobility?
Although, from the point of view of public policies, the transformation towards sustainable mobility is a medium-long term path, The fact that decisions are being made that increasingly prioritize the environment and quality of life is celebrated of people.
In Mendoza, for example, there are electric buses that are 100% ecological. Among the main benefits of this type of vehicles, it stands out that they do not produce toxic emissions and reduce dependence on non-renewable natural resources, such as oil.
However, from a business perspective, measures that impact in the short term still need to be taken. Today's technology provides us with tools that generate immediate results in terms of emissions control, reduction of vehicle chaos and improvement of economic efficiency. It is important to understand that we can begin to change our practices with smart decisions. New formats, such as electric cars, Electric bicycles and car sharing can play a crucial role in creating more sustainable cities.
In the case of Argentina, it is in a moment of expansion in the electric mobility market, with China as one of the leading equipment suppliers. In the first half of the year they were patented in Argentina 4,672 hybrid and electric vehicles; identifying a growth of MHEV vehicles (Mild Hybrid Electric Vehicle) as a result of the incorporation of this technology in high-end models that previously came with gasoline engines and now incorporate it as standard. Furthermore, it is important to highlight that the technologies used in AI (Artificial Intelligence) level lithium batteries and chargers They have security systems that guarantee their proper functioning and user protection.
However, we must remember that Caring for the planet should not be separated from caring for people.. Users have a key role in this change since, by modifying their behaviors, they can contribute to more livable and safe cities. The drivers education based on vehicle use data, for example, can contribute significantly to sustainable mobility.
The sustainable mobility It is an urgent need. We must accept and incorporate the opportunities that technology offers us to preserve human life and the environment. However, we must address cultural and logistical challenges preventing wider adoption of electric vehicles and cleaner transportation systems.
It is essential to work on the creation of adequate infrastructure and the development of a renewable energy charging network. We must also address the issue of batteries, their autonomy and their disposal at the end of their useful life.
Sustainable mobility is an achievable goal, but it requires the commitment of both public policies and companies and individuals. By embracing this vision, we can move towards a future where mobility is more efficient, cleaner and safer for everyone.
Source: Ambito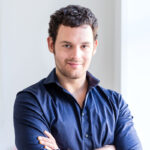 David William is a talented author who has made a name for himself in the world of writing. He is a professional author who writes on a wide range of topics, from general interest to opinion news. David is currently working as a writer at 24 hours worlds where he brings his unique perspective and in-depth research to his articles, making them both informative and engaging.