Every third Saturday in September the world celebrates International Free Software Day. What exactly is it and why is it important?
Before starting, and to avoid misunderstandings, it is good to take into account the differences between closed source software and the open source software (the latter is what we celebrate this Saturday).
What is the difference between closed source and open source software
A closed source software It is designed with source code that is private and inaccessible to third parties. This means that it can only be customized or modified by the owner of the code or if tools approved by the owner are used. Instead, a open source software allows all users with appropriate skills to modify the source code to suit their own needs. This additionally generates an open community of developers who create new tools and solutions for these codes and make them available to all users who need them.
While both types of software are widely used in businesses around the world, The popularity of open source software has increased in recent years.while interest in proprietary software systems is decreasing.
One of the regional partners of OCP TECH in Latin America, Red Hatpublished what is so far the most extensive report on the subject: The State of Enterprise Open Source 2022. This work predicts that, in the next two years, the use of closed source software systems in companies will reduce from 45% to 37%. At the same time, it is expected that the use of community-based open source increases from 21% to 24%.
He open source software It is increasingly known thanks to different specific developments. One of the most important is the enterprise open source softwarewhich experienced a jump in usage, thanks to its unique advantages – such as improvements in security and reliability – compared to community-based open source.
As there are more and more providers of enterprise open source software in the community that develop their own solutions, it is expected that Use of this software will increase from 29% to 34% over the next two years.
What makes open source software for businesses so attractive?
The key lies in three advantages that are difficult to achieve in closed source software: profitability, reliability and flexibility.
First of all, open source software is more profitable than closed source software, since it is less expensive and, in some cases, is even offered for free.
Secondly, because the source code of open source software is available to the public, there are hundreds of developers who review it around the world, so errors or vulnerabilities are found and fixed quickly, and This is what makes it more reliable.
Finally, it is flexible because it is software with a customizable source code and available to the public. With the right skills, it can be tailored to do whatever any business needs, providing a level of flexibility that cannot be achieved with closed source software.
Negative aspects
However the open source software community based has some negative aspects that is worth reviewing.
The most important risk has to do with the fact that this software It is not so perfected as could be a traditional solution between a developer and an enterprise software provider, which is optimized for security, in line with regulatory compliance and has third-party certifications. Fortunately for companies seeking to take advantage of the advantages of open source software, the disadvantages are addressed in real time by the community itself, which tends to put this drawback into perspective.
Enterprise open source software has become essential to IT practices in this sector. So much so that 95% of IT leaders say it is important to overall business infrastructure and 80% expect an increase in its use for new technologies.
What is the reason for this preference?
The key is in the High quality software and optimized security, two of the most notable advantages IT leaders identified. Although the lack of technical support often raises questions for companies considering adopting enterprise open source, it can almost always be included as an additional service.
Its high level of quality is achieved with extensive testing and performance tuning that the enterprise open source software provider performs before the solution is released to the market. This reduces the risk of unknown or unexpected problems typical of community-based software.
On the other hand, 89% of IT leaders said that the security of enterprise open source solutions is as good as, or better than, proprietary software systems. Among the most common reasons is the availability of security patches, which are well documented and can be analyzed; vendor vulnerability patches; the fact that many people have reviewed the code; and the facilities it offers to teams when auditing it.
Reliability, flexibility, profitability and security These are some of the qualities of the open source software we celebrate today. But perhaps its most important attraction lies in its collaborative spirit and sense of communitya factor that reinforces the idea that knowledge can be transformed into a collective project capable of transcending borders.
Source: Ambito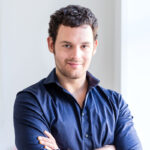 David William is a talented author who has made a name for himself in the world of writing. He is a professional author who writes on a wide range of topics, from general interest to opinion news. David is currently working as a writer at 24 hours worlds where he brings his unique perspective and in-depth research to his articles, making them both informative and engaging.