As a man, he was undoubtedly a strange individual, from a very humble family. He obtained his doctorate as a lawyer, but due to his origin without any lineage from him and due to the dark color of his skin, more than one of his adversaries described him as "Mulatto."
He did not live forty years.
Bernardo Monteagudo began his public performance having just graduated as a lawyer, accompanying Juan José Castelli as his secretary, in the Army of Upper Peru.
Already in Buenos Aires, he was one of the editors of "La Gaceta", the newspaper founded by Mariano Moreno.
At that time he was a young man of just over twenty-five years old, but he was spiritually a kind of volcano.
Exiled for political reasons, he went to Europe, where he only returned six years later.
Knowing this in Buenos Aires, San Martín sent for him and appointed him war auditor of the Army of the Andes.
He was one of the patriots who bled spiritually when they learned of the defeat of "Cancha Rayada."
However, Monteagudo was a man who would never be overcome by discouragement.
A member of the Army of the Andes, in Peru, during the protectorate of José de San Martín, he successively held the Ministries of War, Navy and Foreign Affairs.
But an unbribable and correct man like him was not suitable for everyone in any of those positions.
When the Liberator left for his momentous meeting with Simón Bolívar, Monteagudo was overthrown by a palace coup and forced to leave the country.
In Ecuador, he managed to meet with Bolívar, who did not hesitate to incorporate him into the team of his closest collaborators.
However, from the beginning, due to his vehemence, the fire of his ideas, his passionate cult of freedom, he would necessarily clash with the thoughts of the many gentlemen who today we would call "friends of privilege and prebend."
There were quite a few who defended and supported him, starting with San Martín, Juan José Castelli, Juan José Paso; but others, however, knew how to weave around him a legend that lasted long after his death.
This, which occurred on January 28, 1825, murdered from behind while walking down a street in Lima, was said to have been the work of a betrayed husband.
History later demonstrated that the culprits of this death were a group of Peruvian politicians who, eager to get rid of him, had paid the murderer's hand.
The truth is recorded in his book "Memoria", written in 1823, in which many things are explained, especially the reasons that prompted him to act in the energetic way in which he did as Minister of War of the Peruvian cabinet.
In the pages of this book, an authentic confession, the pain of the poorly healed wounds caused by defamation and slander is felt.
In those pages we find the man, passionate about freedom, who was not unaware of the risky terrain he was treading, but among the tide of that diffuse present, he sensed the future.
He was one of the most lucid men who had the cause of American independence.
It is claimed that some of the norms that San Martín established in Peru are due to the inspiration and ideals of Monteagudo.
Some examples? The prohibition of the inquisition in Lima,
the declaration of not infamous the acting profession.
His thought was very commendable, that women should take part in the fight for independence.
Let's think that the first decades of the 19th century were passing!
But his most important idea was to form a league of all the nascent American countries.
He knew that he had the support of San Martín and Bolívar, who valued his abilities.
He also wrote essays, satires and plays.
On May 25, 1809, he was one of the promoters of the Chuquisaca Revolution, against the abuses of the viceroyal administration and in favor of his own government.
It was in the newspaper "La Gaceta", founded by Moreno, one of the staunchest defenders of the May Revolution.
And an af. end for this h
hero of action and thought
"The most valuable stocks are not listed on the stock exchange."
Source: Ambito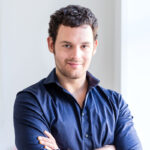 David William is a talented author who has made a name for himself in the world of writing. He is a professional author who writes on a wide range of topics, from general interest to opinion news. David is currently working as a writer at 24 hours worlds where he brings his unique perspective and in-depth research to his articles, making them both informative and engaging.