In a world where change is constant and accelerated, leading companies has become an ambidextrous challenge: managing the short term and, simultaneously, medium-term disruptions, since disruption has replaced the long term. The question we must ask ourselves is whether this constant hurricane wind is just a new challenge or also the great opportunity to forge bolder and more resilient leadership.
In a paper published in 2017, Herder-Wynne et al. propose that the unprecedented advances that are taking place simultaneously in artificial intelligence, robotics, internet of things, autonomous vehicles, 3D printing, nanotechnology, biotechnology, materials science, energy harvesting, quantum computing and other areas, are redefining industries, erasing traditional boundaries and creating new opportunities. In this context, AI is not an option, it is a unique strategic opportunity to maintain competitiveness and business relevance. AI operates as a co-pilot for those who must make strategic decisions.
The first challenge to advance the incorporation of AI into a company is in the leadership style and organizational culture. in his book Hit Refresh, Satya Nadella—Microsoft's first non-founding CEO—highlights culture as the fundamental component to take advantage of this hurricane: he views the organization's culture and leadership style as necessary starting points to address transformations in the face of disruptive innovations such as AI. .
In 2014, Nadella took on the challenge of transforming Microsoft, whose traditional hierarchical culture made collaboration and innovation difficult. She prioritized a profound cultural change, promoting a more collaborative and open approach to listening, within and also outside the organization. She encouraged collaborators to share ideas and work on interdepartmental projects. In this way, it helped change the culture towards a more agile mentality and open to the needs and aspirations of society, which made possible a profound renewal of the company and positioned it once again as a leader in the Cloud business and of Artificial Intelligence. Nadella himself highlighted the relevance of leadership style and culture by redefining his CEO role as that of CCO: Chief Cultural Officer.
Strategic leadership is the essential starting point to build a vision of the future, a shared course for anticipation, but with the necessary agility to adapt to continuous changes. This requires identifying, before it is too late, a possible endogamous culture of the organization, which tends to block anticipation or adaptation, something that frequently occurs in leading and successful companies, as happened to Microsoft in 2014.
These challenges that organizations face in a horizontal and open world are also present in Latin American companies. This was stated by more than 100 company presidents and CEOs in the interviews we conducted from the Business Leadership Chair, between 2020 and 2022. They identify as their greatest challenges to compete: incorporating a dynamic of continuous and open innovation, greater openness to sharing information, promote collaboration and co-creation, internal and external; break departmental silos, manage the short and long term simultaneously, without being absorbed by emergencies, in a society lacking solid institutions and clear regulatory frameworks, as occurs in many countries in the region.
In response to this common need, more than half of these companies carried out a self-diagnosis exercise, with the participation of the CEO, their management team and high-potential talent. The exercise was focused on leadership style and organizational culture, to identify opportunities for evolution towards a leadership style with vision and the ability to transform and co-create, simultaneously. The result of the call was a great involvement of the most relevant actors, growth in motivation and harmony to identify the leadership qualities to promote and the vices to banish. They also selected the key stakeholders to create value, inside and outside the organization. In summary, they agreed on a work plan to call on the main actors to join forces in an era in which talent is the differential asset.
With this same intention, in August we developed, together with the network of presidents and CEOs guided by the Business Leadership Chair of the IAE Business School, ENNOVA LEAD, a forum in which we addressed the topic "Artificial Intelligence on the CEO's Agenda" and presented some of the most salient and dizzying issues of this new technological wave. During the meeting it became evident that, in this context, learning and unlearning are essential skills. Without a doubt, a turbulent challenge, typical of the technological hurricane… but, at the same time, won't it be a great opportunity?
Director of ENNOVA LEAD and the Business Leadership Chair of the IAE Business School and President of the Austral Business Park
Source: Ambito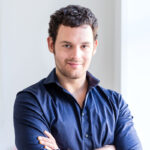 David William is a talented author who has made a name for himself in the world of writing. He is a professional author who writes on a wide range of topics, from general interest to opinion news. David is currently working as a writer at 24 hours worlds where he brings his unique perspective and in-depth research to his articles, making them both informative and engaging.