Days ago it was announced that a bill would be sent to Congress that contemplates the creation of a Promotion Regime for mature areas in conventional hydrocarbon basins in the country. This opportunity invites us to resume a discussion regarding the situation that the Argentine conventional has been going through in the last 10 years.
Currently, in addition to the geological complexity of mature basins, there are several aspects that determine the achievement of new objectives for exploration and production in this type of deposits and/or continuity, in the case of those that are already under development. , although they still have great potential to continue producing resources and, ultimately, contribute significantly to the energy development of the country without forgetting their great social role.
To overcome these barriers, we must generate concrete and clear comparative and competitive advantages with respect to the rest of the non-conventional sector, which in recent years has taken more than 70% of the total investment in the sector. Seek benefits and establish the framework that allows mitigating high exploratory risks, accessing improvements in and for free export, reducing royalty costs, generating longer concession terms for the recovery of investment, among others.
At Aconcagua Energía we are convinced that joint work between the national and provincial governments, the private sector, the union sector and the business chambers would allow and guarantee the sustainable development of conventional hydrocarbons in Argentina, generating a solid and above all federal productive base. that spreads activity and work throughout the country, mitigating the concentration of investments that Vaca Muerta demands.
That it be discussed and debated within Congress on how to encourage its development is a first step, and this would enable the possibility of achieving higher levels of production, sustaining and generating new jobs and new investments, key points that pave the way for path towards energy sovereignty.
Founder, President & CEO of Aconcagua Energía.
Source: Ambito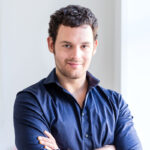 David William is a talented author who has made a name for himself in the world of writing. He is a professional author who writes on a wide range of topics, from general interest to opinion news. David is currently working as a writer at 24 hours worlds where he brings his unique perspective and in-depth research to his articles, making them both informative and engaging.