The government has entered the Chamber of Deputies a bill of Educational Financingwhich proposes increase State investment from 6 to 10 percent within a period of 7 years.
In this regard, the Minister of Education expressed, Jaime Perczyk: "We want to defend the education of our country and to defend it is to improve it. To improve it, continuous, secure and sufficient financing is required and we hope that we all agree on this."
It is clear that, from a first reading, it is impossible not to praise the initiative, but nothing is free, here's the problem. To exemplify this I will use a simple example of Paul Samuelson, Nobel Prize in Economics 1970, one of the greatest economists of all time. Few introductory manuals have been republished as many times as his famous Economy. Its first edition was published in 1948 and it has been translated into more than 40 languages.
Generations of economists began their studies with him and remember Samuelson's metaphor about the cannon or butter productionwhich illustrates the need for define what is most important for a certain society at a given time: allocate the scarce existing resources to the military production or to the food production, presenting in a very intuitive way the concept that everything has its cost; That is, what we must give up every time we make a decision.
Scarce resources facing multiple purposes of different importance. The government must decide what and how much to spendtaking into account the existence of limited resources in doing so. Nothing is free and the budget must be allocated to the areas of greatest social impact. Let's apply this simple idea to the problem at hand.
Which policy does the reader think is more inclusive: increasing the budget for education from 6 to 8 percent, or allocating said investment to ensure a adequate nutrition for every child during the first two years of life?
As my colleague in the National Academy of EducationThe doctor. Abel Albinosynonymous in our country with the fight against child malnutrition, "to have education you have to have a brain. 80% of the brain is formed in the first year of life. It grows one centimeter per month. The formation of the central nervous system is determined in the first two years of life. If during this period the child does not receive the necessary nutrition and stimulation, brain growth will stop and he will not develop normally, affecting his IQ and learning ability; running the risk of becoming mentally weak. With adequate food and stimulation "The individual will have mental speed, the ability to relate and associate."
For this reason, I propose not to increase the budget assigned to education from 6 to 8 percent, but rather to dedicate these resources to face the shame of child malnutrition, but improving the educational services received by those who have the least. The budget is not everything, its use also matters.
We can hardly talk about equal opportunities if we do not have a child whose brain is capable of receiving education and this is impossible if he has not had an adequate diet during his first years of life, a diet that today they do not receive thousands of Argentine children.
Rector of the CEMA University and Member of the National Academy of Education
Source: Ambito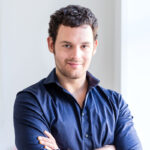 David William is a talented author who has made a name for himself in the world of writing. He is a professional author who writes on a wide range of topics, from general interest to opinion news. David is currently working as a writer at 24 hours worlds where he brings his unique perspective and in-depth research to his articles, making them both informative and engaging.