""Swamps only trap those who enter them."
And a short, plump man, born in the city of Chicago in 1899, entered the swamp of crime of his own free will.
We know that a single step is the beginning of the path to the precipice.
And the precipice began for Al Capone – who is our character today – selling alcoholic beverages.
We must clarify that in 1920 – Capone was 21 years old – a law was passed in the United States that popular ingenuity called "Prohibition" by which the consumption of alcohol was prohibited throughout the country.
A senator named Volstead promoted it based on puritan principles and even protecting the health of the population.
No one could have foreseen that this law would become a "boomerang."
It would seem that Americans' desire to drink multiplied and generated the mass production and sale of alcoholic beverages.
Al Capone, with skill and few scruples, became the leader of that illicit sale. He also achieved control of territories in which he was the only one who could sell those prohibited products.
But other unscrupulous people arrived who did not accept their hegemony. And in these lawless fights, the best do not triumph. He wins the strongest, the most cunning, the least scrupulous.
And that was Al Capone, who no longer cared about media. And he goes from transgression of a law to murder.
It is said that he ordered the killing of more than 500 people in his short life of 48 years. But he could never be condemned for it. Because this man who was called Scarface, which in English means "cut face," because of a visible gash across his cheek, never left concrete proof of the crimes he instigated to commit.
Many of his henchmen were arrested and convicted, but Capone always had the perfect alibi. Of course, corrupt police, judges and politicians – money provided – protected him. And his impunity reached such a point that he organized conferences, with representatives – I should have said henchmen – from all over the country in high-class hotels.
But winding roads always end in darkness.
And this murderer, who was also a murderer, although he did not kill personally, begins to pay for his guilt. Although none of his victims were able to collect them.
The justice system arrests him for tax evasion. And this crime in the US, then and now, is not forgiven. And his influential friends, whether politicians, judges or police, abandoned him.
He is only 32 years old. They sentenced him to 11 years in prison. He is released at age 8 for good behavior.
He is only 40 years old but looks 60. His health is deplorable.
He suffers from advanced syphilis. He lives 8 more years in seclusion in his house in the state of Florida, now without money, without friends, without desire to live.
He died on January 25, 1947, four days after turning 48.
Books about his career and several films, one of them called "Scarface" like his pseudonym, added to his popularity. So much so that twenty years after his death, one of his sons, John Capone, appeared at a Civil Registry Office in Florida requesting a change of surname due to the inconveniences it entailed.
Al Capone, his real name Alfonse Capone, lived a life of luxury. Because the underworld usually lives in the heights. But they still wallow in the mud. Because they are part of it. And they always end up in hell, to which they descend of their own free will. Then they usually go as far as murder, for which they find a hundred reasons, but they couldn't find any reason.
And I end with this aphorism from the book "Lights" that may make us reflect:
"When we take wrong paths, it is normal to get lost."
Source: Ambito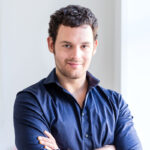 David William is a talented author who has made a name for himself in the world of writing. He is a professional author who writes on a wide range of topics, from general interest to opinion news. David is currently working as a writer at 24 hours worlds where he brings his unique perspective and in-depth research to his articles, making them both informative and engaging.