Bitcoin and Ethereum surpassed the barrier of $35,000 and $2,000, respectively. There is very important news behind it that is moving the market.
Let's first look at the evolution of both cryptocurrencies:
Bitcoin made new highs since May 2022, after having surpassed the $30,000 area a few weeks ago.
Ether, the cryptocurrency of the Ethereum network, also had an increase, although it was not as marked as that of Bitcoin
What is the reason for such an explosion in recent weeks? Mainly because of what is happening with the approval of cryptocurrency ETFs.
The acronym ETF means exchange-traded fund, which in Spanish means "exchange-traded fund". As their name indicates, they are investment funds whose main characteristic is that their shares are quoted the same as a share of a company, such as Apple.
The recent rise in Bitcoin price is linked to the possible approval of 12 Bitcoin ETFs that is expected to occur in the coming weeks. There are major players that have proposals, such as ARK 21Shares, BlackRock, Bitwise, VanEck, Wisdomtree, Invesco & Galaxy, Fidelity, Valkyrie, Global X, Hashdex and Franklin Templeton.
These are the 12 Bitcoin ETFs awaiting final approval:
Currently, a spot Bitcoin ETF has not yet been approved in the US. There are Bitcoin futures ETFs (BITO, for example) and on the other hand there is GBTC, which is something different. In the case of the GBTC ETF (Grayscale Bitcoin Trust), it is not a spot Bitcoin ETF, but rather a trust fund that holds and stores Bitcoin on behalf of investors. When one buys GBTC, they are acquiring a stake in the trust fund, which in turn holds Bitcoin.
Therefore, the approval of these new Bitcoin spot ETFs would allow investors to gain indirect exposure to a backed financial product. "physically" for Bitcoin.
BlackRock, in particular, appears to be gaining significant investor interest. Let us remember that they have more than USD 9 Trillion of assets under management, so the approval of an ETF could contribute a lot of money to the capitalization of Bitcoin.
Additionally, Blackrock is also preparing an Ethereum ETF. In fact, it has already registered an entity called Ishares Ethereum Trust in the state of Delaware. The application must follow steps similar to those of Bitcoin, going through a dialogue process with the regulatory body, so that the final presentation is carried out appropriately.
What can happen
The trend in Bitcoin and Ethereum is clearly bullish and even more so after the recent acceleration in their prices. ETF approvals could occur shortly and the market is closely watching.
We must highlight the possibility that one of the famous phrases in investments comes true: "You buy with rumor, you sell with the news". Countless examples have been seen in the financial industry. So it is a situation that could easily arise when ETFs are approved.
Will there be a "bull trap" in cryptocurrencies? A bull trap is a situation where it appears that the price of an asset is rising and investors believe that a sharp increase (an uptrend) is occurring. However, this rise is temporary and misleading. Instead of continuing to rise, the asset's price suddenly falls, trapping investors who bought thinking the uptrend would continue.
An approval will surely be very positive for the entire cryptocurrency industry, since it would open the doors to many investors. But there can be a lot of volatility in the short term. As always, and even more so in cryptocurrencies, caution is required.
To finish, I want to invite you to download a free report with 7 stocks related to cryptocurrencies, with a lot of potential if the crypto world continues to consolidate. You can download it here: Financial Letter – actions.
Note: The material contained in this note should NOT be interpreted under any circumstances as investment advice or a recommendation to buy or sell a particular asset. This content is for educational purposes only and represents the opinion of the author only. In all cases it is advisable to seek advice from a professional before investing.
Source: Ambito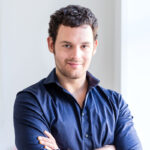 David William is a talented author who has made a name for himself in the world of writing. He is a professional author who writes on a wide range of topics, from general interest to opinion news. David is currently working as a writer at 24 hours worlds where he brings his unique perspective and in-depth research to his articles, making them both informative and engaging.