November 13, 2023 – 10:24

He real estate market in USA It's in constant evolutionoffering new and diverse opportunities for those seeking refuge and returns in Dollars. Historically, investors around the world have allocated large portions of their capital in different sectors of the Real Estate from this country. Although buying a home has been one of the first investments of many people, in the last decade, the property prices have experienced a significant increasegrowing from 195,000 to 383,000 USDrepresenting an increase of almost 97% according to the firm Clarion Partners. Given this scenario, where the increase in interest rates by the Federal Reserve has impacted the mortgage loansreaching its highest level in the last 20 years, many investors They are redirecting their attention to other segments within Real Estate. The predictions for him last quarter of 2023 suggest that the property prices will continue to be tall compared to other years, and with 30-year fixed rates that exceed 7%, The situation could lead even US residents to continue choosing to rent instead of buy.
Furthermore, because of the rigorous credit standards and the large initial sums required, it is increasingly becoming more complicated for most Americans access the own housing market. This trend is reflected in the figures that show a 8.7% decline in single-family home sales new in August compared to July, according to data from the Department of Housing and Urban Development. All of this influenced the fact that during the last 10 years, and due to high demand, the national average income increased by more than 40%.
The preference for rent rather the purchase is observed in almost all generations, although the reasons vary. The Generation Z tends to choose to rent due to economic reasonswhile the Generation X and the baby boomers they opt for the rent because of your lifestyle, the flexibility of renting allows them to move more easily if they want to change locations for work, without the burden of selling a property. The millennials, influenced by cost pressure and the diversification of industries in different regions, they have opted for the rent instead of purchasing. This choice has contributed to the constant growth of the rental market, especially in the suburban and peripheral areasa trend that has increased since 2015.
In this context emerges a significant opportunity to invest in the multifamily sector in United States. Many investors decide to expand their portfolios with rental properties, as it allows them to benefit from regular income in dollars and potential long-term appreciation in the event of the sale of the property.
One of the ways to carry out this type of investment is through multifamily rental buildings, which consist of several housing units in a single residential complex. A great advantage of these propertiesIs that in most states record occupancy rates of 94.5%. This sector, which is currently the most chosen in the US real estate market by investors, allows generate constant income streams that come from the rents of the multiple apartments.
Historically, this investment model was reserved only for large capitals. Today, there are opportunities that allow a public with less capital participate in this model of business from anywhere in Latin Americawith the possibility of obtaining annual returns in dollars ranging from 8% to 15%.
The United States markets that present greater stability and great economic and labor growth became attractive destinations for investors, since migration to these areas in search of various opportunities drove an increase in the demand for rentals. But, beyond the different benefits that the multifamily model has over purchasing properties today, investment in real estate In a country with a solid and transparent legal framework and a stable economy like the United States, it is always a smart strategy to achieve sustained growth of assets.
CEO of Dividenz
Source: Ambito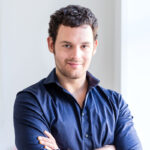 David William is a talented author who has made a name for himself in the world of writing. He is a professional author who writes on a wide range of topics, from general interest to opinion news. David is currently working as a writer at 24 hours worlds where he brings his unique perspective and in-depth research to his articles, making them both informative and engaging.