The women They are usually associated with parenting, teaching and care tasks. Of course there are exceptions, which have achieved significance and invite us to review history with a gender perspective. Being a woman and an entrepreneur in Latin America is not always a choice, sometimes it emerges as a necessity and less often as an opportunity. Whatever the first motivator is, it is evident that their intention is to find a way to overcome the cultural, economic and social barriers that label and limit their personal and professional development.
According to a study carried out in 49 nations by the Global Entrepreneurship Research AssociationLatin America is the region with the highest proportion of women who dare to start their own business in the world. This allows us to consider that we have all the potential to become a world leader in female entrepreneurship, but we must create the conditions for it to happen.
But there are also great challenges for women to reach their full potential. Glass ceilings and walls are two that are frequently analyzed, given that they focus on the limitations that women face in assuming leadership roles or how their activities are concentrated in less dynamic and lower-paid sectors of the economy. What if this diagnosis presents us with an opportunity? Is the answer to create a new solution or redesign an existing one?
Women in the labor market: Where are we today?
In Argentina and Chile The participation rate of women in the labor market is 45%, in Bolivia 66%, Colombia 50%, Mexico 39%, Peru 51% and Uruguay 55%. This underrepresentation is associated with the fact that almost half of the women do not have or seek employment and do not study because they are dedicated to unpaid tasks linked to care and parenting. But we also found that there are sectors such as commerce that concentrate the largest number of women who do work, or, in the case of education and health, which are the most feminized (70%).
According to an IDB report, In the case of education, 73% of enrollment in initial training programs in Latin America is represented by women. Although teaching is a key role for their job placement and professional development, they also have the potential to face the challenges brought by automation, artificial intelligence and digital technologies in other activities.
Returning to the Association's study, although we see the entrepreneurial potential of women in Latin America, the curious thing is when we compare it with what happens in the most advanced economies in the world. In countries like Japan, Germany or Spain, the rate of female entrepreneurs is around 10%. This factor, they state in the report, occurs due to the presence of a greater number of work options and higher levels of competitiveness between companies, factors that can make the project of founding one's own company less attractive.
On the other hand, in Latin America we find the countries that register the highest female entrepreneurial participation. For example, 3 out of 10 Guatemalan women between 18 and 64 years old are in the initial stage of establishing their own company, that is, in the first 3.5 years of their business's life. This proportion rises to more than 26% in the case of Colombia and 25% in Chile.
A path to a future with equity
In Latin America there are more than 1,500 companies in the EdTech market, a key sector that aims to incorporate technology to transform education, but also develop the skills to function in a changing world. We must work on the current scenario to design and create a more just future for all people.
Getting started with technology and in education is a fundamental path for more female educators to find opportunities for professional and personal development, but also to empower new generations to be producers of solutions that positively impact society. We are convinced that women educators are key agents of change to achieve this.
For Latin America to become a world leader in female and educational entrepreneurship, and for these initiatives to be sustainable, it is essential to create, together with international organizations, States, Companies and civil society organizations, an ecosystem capable of promoting initiatives promoted by teachers.
Every challenge can be taken as an obstacle or as a driving force. Our region and its population have demonstrated on countless occasions that they have a great capacity for resilience and reinvention. This is where we find an opportunity to change everything.
Co-Founder of Enki, educational technologist and entrepreneur.
Source: Ambito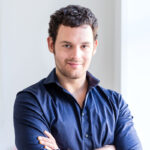 David William is a talented author who has made a name for himself in the world of writing. He is a professional author who writes on a wide range of topics, from general interest to opinion news. David is currently working as a writer at 24 hours worlds where he brings his unique perspective and in-depth research to his articles, making them both informative and engaging.