If Edgar Morín, French philosopher and sociologist, back in the 1950s stated that the world had the challenge of "navigating in an ocean of uncertainties through archipelagos of certainties," what would he tell us today given the great speed with which changes occur and the limited ability we have to predict what may happen in the future. In this context it becomes very difficult to make decisions. Added to the uncertainty is the complexity caused by the interconnectivity and interdependence of multiple environmental factors that make it difficult to understand, and the ambiguity resulting from the lack of clarity in the information that reinforces the uncertainty.
Until recently we described the context with the acronym VUCA (Volatile, Uncertain, Complex and Ambiguous, in English). Now we are talking about BANI environments (Brittle or Fragile by Brittle in English, Anxious, Non-Linear, Incomprehensible), which help to understand how complicated it is to find answers to chaotic or unpredictable situations.
This BANI concept summarizes in a clear and forceful way the current context in which companies develop. The first note, fragility, is associated with weakness and conditions that can be unstable and easily changeable. Anxiety refers to the feeling of restlessness or worry that comes with stressful and uncontrollable situations. Nonlinear refers to an environment in which things do not happen in a predictable way, following a cause-effect logic. Finally, incomprehensibility implies the difficulty of interpreting situations that are presented in a confusing manner or with contradictory signals.
The exponential nature with which phenomena occur is another clear example of this context. The disproportionality of the consequences surprises us and leads us to haste or leaves us paralyzed, unable to make decisions in the face of doubts, criticism and the amount of information available but not always reliable.
Accustomed to having everything under control, it is not easy to understand that many things do not have a logical explanation. We have to get used to living in a world that is constantly transforming and demands that we know how to embrace change and move with it, without trying to find answers for everything, without trying to understand the reason for what happens. Maybe with time we will know, in the meantime, the transformations happen one after another and it is in our hands to be alert to take advantage of them.
BANI environments provide us with opportunities to reinvent ourselves, helping us to look for creative solutions, to make decisions "outside the box". Rather than describing what is happening, what is sought is to give meaning to a constantly changing world that will require a new way of thinking and exploring alternatives. BANI offers us a lens through which to see the future with an optimistic outlook because the person will always be at the center of that future. That does not mean that we will have to leave old mental models behind and be open to new opportunities and relationships, both in the family and at work.
The environments will come and go, but those who will always remain will be their protagonists. Faced with this ocean of uncertainties and exponential changes, the need to adopt a sustainable lifestyle that goes far beyond caring for the environment clearly arises. It involves relating to others, starting with one's own family, and building bonds that require time and interest. This leads us to affirm that beyond all the advances that are coming, care will always be at the center of human relationships.
Indeed, in recent times the scope of artificial intelligence has been seen, forming part of the daily lives of people of different generations, cultures and social conditions. Beyond its transformative effects, the person remains and with him, the need to protect human ecology. Our world, hyperconnected and in BANI environments, cannot help but be understood as a network of relationships in which we all feel the need to care and be cared for. This opens up a panorama without limits because it is open to free and service.
The logic of free service and service sometimes does not enter the bottom line, but it is undoubtedly present on the path to happiness, like a hopeful horizon in the midst of so many crossroads.
Caring for human ecology is based on an identity that we choose and decide and that seeks to be and live better, in a more responsible way, improving the well-being of each person and their family. This commitment is also carried to the entire work ecosystem, which has to assume the responsibility of creating a flexible, collaborative and psychologically safe environment, putting people first. And without a doubt, starting from families and companies, a true social transformation will be achieved focused on the comprehensive development of all.
For all this, the future is human and is in our hands. It depends on each one of us how we prepare to make it a reality.
Director of the Family and Business Conciliation Center (CONFyE) of IAE Business School
Source: Ambito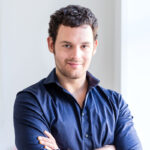 David William is a talented author who has made a name for himself in the world of writing. He is a professional author who writes on a wide range of topics, from general interest to opinion news. David is currently working as a writer at 24 hours worlds where he brings his unique perspective and in-depth research to his articles, making them both informative and engaging.