November 20, 2023 – 20:08

As president of the South American Union of Italian Emigrants (USEI) and Italian National Deputy, mandate fulfilled, I congratulate the new president of the Argentine Nation, Dr. Javier Milei. This new beginning in Argentina must also be a new era in the Italian-Argentine relationship.
The two countries are complementary, they both need each other and together they could generate a lot of wealth by acting as partners, favoring private activity that generates added value and high-value exports. The agri-food sector, the energy sector, the industrial sector, the forestry sector, the design sector and other sectors would be drivers of development between both countries.
This integration has many possibilities of being put into practice, Argentine businessmen, the majority are of Italian origin, they are resilient, they are very hard-working like the Italians and very creative, they would be a power if the union of both entrepreneurs occurs. Argentine companies in general have an Italian origin, those roots are the basis and strength that a joint policy on the productive development of both countries to export from Argentina has great possibilities of success.
Argentina must take advantage of this new opportunity to insert itself into the world not only by selling its products, but also by seeking strategic partnerships, such as this integration that will give a lot of growth to its economy. For Italy it would be the possibility of securing another level of production outside of Italy. securing raw materials, a strategic element in the future of countries. All Italians who love both countries must work towards this integration from this moment on, for the good of all our compatriots and our countries.
This must stop being a hope and become a reality; we just need to let the entrepreneur do his thing and support him with stable laws that favor productive investments. Not taking advantage of this moment to create this integration with concrete policies and actions is to reject the well-being of citizens and that only generates poverty in nations, leaving poverty like Argentina has today, with this type of policies that generate wealth for everyone. .
Long live Italy, long live Argentina!!!
USEI President and Italian Argentine National Deputy (MC).
Source: Ambito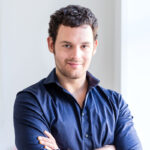 David William is a talented author who has made a name for himself in the world of writing. He is a professional author who writes on a wide range of topics, from general interest to opinion news. David is currently working as a writer at 24 hours worlds where he brings his unique perspective and in-depth research to his articles, making them both informative and engaging.