They want to achieve more climate protection with their actions. With hunger strikes and road blockades, the "rebellion of the last generation" is currently making a name for itself. But who is the group? And why is it so controversial?
Due to a demonstration by several climate activists, the Hamburg Köhlbrand Bridge was closed on Monday morning. Demonstrators had also glued themselves to the street with superglue and construction foam. The police filed dozens of criminal charges. The small group "Uprising of the Last Generation" is a coalition of climate and environmental activists. According to her own statements, she wants to use her actions against food waste and for more climate protection, which she presents to the German government in the form of "ultimatums".
What do the activists want?

The group is demanding a law against food waste and an agricultural turnaround by 2030. According to the activists, the demands also refer to a "rapid and extensive reduction" in CO2 emissions "in all areas".
Why is the group controversial?

The group is controversial not only because of the effects of their actions on third parties, but also because of their emotionally very charged approach. She justifies her demands with the danger of famine and warns of the approaching "climate hell".
On the Internet, she describes the government's course in climate policy as anti-constitutional and aimed at destroying the basic democratic order. The group tweeted Monday about a "duty to resist deadly policies."
In addition, the group also relies on emotionalisation and dramatic-sounding messages in their communication. On the occasion of a motorway blockade in Berlin in mid-February, she published a press release about a twelve-year-old girl who, according to quotes, spoke about "corpses of animals, burnt trees and plastic".
Are there similarities to other protest groups?

Its strategy is similar to that of the "Extinction Rebellion" group, which also relies on high-profile forms of protest in the form of so-called non-violent civil disobedience, blocking roads, for example. The messages are similar. In their self-depictions, "Extinction Rebellion" also warns of the "annihilation of mankind" and the "collapse of civilization".
What actions has the group taken so far?

The group "uprising of the last generation" first drew attention to itself with a hunger strike by some activists in Berlin in the run-up to the federal elections; they wanted to force a meeting with the top candidates of the parties. In November, Olaf Scholz (SPD) met with them for a public discussion in the midst of the coalition negotiations.
In December, several members painted lettering on an outside wall of the Federal Chancellery, but were stopped by the police. In January, the group then announced highway blockades to enforce their demands. In February, they also protested in front of two federal ministries with food and horse manure rescued from supermarket garbage cans.
Who belongs to the group?

Comrades-in-arms present themselves on the activists' websites between the ages of 20 and 72, many of whom are middle-aged. It is not known exactly how many people belong to the group. So far, motorway blockades have particularly affected Berlin, and there have also been other actions in some other cities such as Göttingen, Freiburg, Hamburg, Stuttgart and Munich. As a rule, however, only smaller groups of activists take part in such blockades.
Source: Stern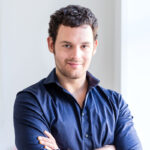 David William is a talented author who has made a name for himself in the world of writing. He is a professional author who writes on a wide range of topics, from general interest to opinion news. David is currently working as a writer at 24 hours worlds where he brings his unique perspective and in-depth research to his articles, making them both informative and engaging.