Foreign Minister Annalena Baerbock is concerned that Germany could make similar mistakes with China as it did with Russia. One should not "make oneself existentially dependent".
Foreign Minister Annalena Baerbock has urged caution in economic relations with China. The lesson to be learned from the mistakes in Russia policy must be "that we no longer make ourselves dependent on any country that does not share our values," said the Greens politician to the "Süddeutsche Zeitung". "Complete economic dependency based on the principle of hope makes us politically blackmailable." You shouldn't make this mistake a second time.
China is isolating itself from the world, threatening military action against Taiwan and trying to set its own rules instead of international norms, Baerbock said. It is therefore necessary to open up alternative markets in Asia, diversification and risk management.
Scholz warns against decoupling from China
Chancellor Olaf Scholz (SPD) warned against a decoupling from China on Tuesday at a mechanical engineering conference of the VDMA industry association in Berlin. The Chancellor spoke of a wrong way. Rather, the dictate of the turning point was clever diversification.
With regard to the traffic light coalition's new China strategy, which is in the works, Baerbock said that there was agreement "that we must drastically reduce our vulnerability".
With a view to the Russian war of aggression in Ukraine, the Foreign Minister said that one should not allow oneself to be blackmailed by Russian President Vladimir Putin and his threats with nuclear weapons. "Our arms deliveries to Ukraine, for example for air defense, protect lives." You have to "check again and again whether we can deliver more material".
Baerbock rejected criticism from SPD parliamentary group leader Rolf Mützenich that she should work harder for a negotiated solution. "Since February 24, half the world has done nothing but use joint initiatives to dissuade Putin from this terrible war," she said. "The SPD parliamentary group leader should have noticed that too." The reality is: "The Russian President's answer to each of our offers of talks is always more violence."
"SZ" interview
Source: Stern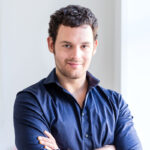 David William is a talented author who has made a name for himself in the world of writing. He is a professional author who writes on a wide range of topics, from general interest to opinion news. David is currently working as a writer at 24 hours worlds where he brings his unique perspective and in-depth research to his articles, making them both informative and engaging.