Federal Foreign Minister Baerbock hopes that there will be peace in Ukraine in the new year. But hope is not enough. She continues to call for solidarity with Kyiv.
Foreign Minister Annalena Baerbock has called on Europe and the West to continue to stand close and in solidarity with Ukraine in 2023.
In view of the Russian aggression, the strongest reaction lies in the joint response of the partners, said the Green politician at a conference of the heads of the Portuguese diplomatic missions in the capital Lisbon. Baerbock was invited to the annual event by her Portuguese colleague João Gomes Cravinho.
At the same time, Baerbock sharply criticized the Russian attacks on Ukraine over the holidays. Now is not the time for theoretical questions. In view of the turning point, all partners would have to sit down to see how the problems could be solved together. The minister spoke out in favor of pragmatic solutions in the training of Ukrainian soldiers.
European unity, which Portugal has always helped to promote, gives hope for the new year. Portugal has shown that solidarity is not a question of distance. Baerbock especially thanked Cravinho for his commitment. At a time when one has to choose between justice and injustice, Portugal has shown that neutrality is not an option.
Greatest wish is peace for Ukraine
The greatest wish for the new year is peace in 2023. But you shouldn't just wish for it. As long as Russia attacks Ukraine even on the holidays, it is an attack on humanity. That is why we must stand by Ukraine for as long as it is necessary.
Baerbock had arrived in Portugal the evening before for the almost two-day visit. During the visit to the capital Lisbon, the focus was not only on Ukraine, but also on climate and energy issues and the protection of the oceans.
Source: Stern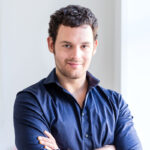 David William is a talented author who has made a name for himself in the world of writing. He is a professional author who writes on a wide range of topics, from general interest to opinion news. David is currently working as a writer at 24 hours worlds where he brings his unique perspective and in-depth research to his articles, making them both informative and engaging.