Food waste should be reduced. The federal government agrees on that. But what is the best way to achieve this goal?
Justice Minister Marco Buschmann (FDP) and Agriculture Minister Cem Özdemir (Greens) want to ensure that nobody is punished for taking edible food out of waste containers. However, there are no plans to change the law at federal level for the time being.
Rather, in a joint letter to the justice ministers and senators of the federal states, the two federal ministers are promoting support for a proposal by the state of Hamburg from 2021. This provides for a change in the guidelines for criminal and fine proceedings, which could be decided by the federal states. Individual countries have at least signaled a willingness to talk.
According to the proposal, the so-called container should only be punished if there is a trespassing "that goes beyond overcoming a physical obstacle without developing a significant effort or at the same time fulfills the offense of property damage". In other words, if you climb over a low wall to get to the supermarket dumpster and take groceries with you, you shouldn't be prosecuted for theft. On the other hand, anyone who breaks open and damages a gate in search of food that can still be eaten would still have to expect a penalty.
"If people take discarded food home with them without committing damage to property or trespassing, then in my opinion there is no longer any need for criminal prosecution," said Buschmann. Özdemir suggested that the changes to the guidelines on procedural law could be building blocks in the fight against food waste – "here the federal states can also make a concrete contribution".
Reactions from the federal states
Bavaria's Justice Minister Georg Eisenreich (CSU) said: "We will carefully examine the proposed change in the guidelines". It should be borne in mind that the consumption of food from waste containers can be associated with serious health risks, for example with food that has to be refrigerated. The aim must be "that food that can still be used does not end up in the waste containers in the first place".
Bremen welcomed the advance. It is obscene to punish people for taking edible food out of waste containers, said a spokesman for the Bremen justice department. In practice, there have been no cases of criminal prosecution for containers in Bremen for years. "This is also due to the fact that the companies do not report anything," said the spokesman. A Bremen department store expressly allows "containers", other supermarkets cooperate with so-called food rescuers.
Baden-Württemberg's Agriculture Minister Peter Hauk (CDU) believes that the federal government should take a different approach in order to reduce food waste. He demanded: "The best-before date must be abolished in its existing form, because it is still a reason for too much food being thrown away."
The Minister of Justice of Mecklenburg-Western Pomerania wants to examine the proposal from the federal government. "It remains important for me to no longer punish containers under certain conditions. Because when it comes to starving people, punishment cannot be the solution," said Jacqueline Bernhardt (left). The implementation will have to be discussed nationwide in the next few weeks.
Hesse's Justice Minister Roman Poseck (CDU) said his state would take up the discussion, particularly in the Committee on Guidelines for Criminal Procedure and Fines Proceedings, which Hesse chairs. "It will be a matter of finding a solution that takes into account the special features of the "container" and the generally lack of criminal liability and at the same time takes into account the systematics of criminal law and criminal proceedings."
The Rhineland-Palatinate Minister of Justice Herbert Mertin "does not currently consider decriminalization through the proposed change in an administrative regulation to be expedient," as a spokesman said. Rather, the FDP politician would welcome it "if the federal legislature were to make it clear in the announced major reform of the penal code that the "container" is not punishable". A significant reduction in the number of investigations could already result if, for example, supermarkets were obliged to make the food intended for disposal available for social purposes.
Around eleven million tons of food are disposed of every year
According to the Federal Ministry of Agriculture, around eleven million tons of food are disposed of in Germany every year. Every consumer in Germany throws away an average of 78 kilograms a year. That is 59 percent of food waste. About 17 percent of food is wasted in restaurants, canteens and other forms of out-of-home catering. According to the ministry, around 1.6 million tons are lost during processing, for example due to defective packaging, which is 15 percent of the food. According to this, seven percent of food waste is generated in retail, for example due to large order quantities that are not sold in full. The shrinkage that occurs in agriculture, for example during storage or through slaughterhouse waste, accounts for around two percent.
Rolf Sommer from WWF Germany said: "The legalization of containers is a good step, but the federal government is not tackling the problem of food waste at the root." What ends up in the bin is only better distributed. According to him, it would be better if there was a legally anchored obligation to reduce food waste – for all economic stakeholders at all levels of production and distribution.
The food trade association, on the other hand, sees no legal need for action. "Criminal law and criminal procedure law already offer sufficient opportunities to take account of all conceivable case constellations in individual cases," said Managing Director Franz-Martin Rausch.
Demand for "Food Saving Law"
Rezzo Schlauch, who acted as a lawyer in 2020 for two young people from Tübingen who had been caught with the containers, criticized the ministers' initiative as not going far enough. He said: "I think that's half-baked, if you want to make a clean break there, you have to lift the criminal liability of containers." Last year, climate activists from the group "Last Generation" blocked roads on the grounds that they wanted to put pressure on the federal government to introduce a "Food Saving Law".
Shortly before Christmas, the federal cabinet passed a draft law by Buschmann on the law on sanctions, which, among other things, provides for shorter imprisonment in the event of unpaid fines. However, the government has not yet decided on a further reform, in which, for example, fare evasion could be downgraded from a criminal offense to an administrative offence. In the course of this project, which is likely to take several months, it would be conceivable that the "container" should also be changed in criminal law.
However, this is not explicitly provided for in the coalition agreement between the SPD, the Greens and the FDP. There it only says: "Together with all those involved, we will reduce food waste in a binding manner for specific sectors, clarify liability issues and allow tax relief for donations."
Source: Stern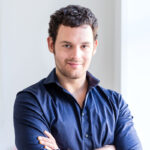 David William is a talented author who has made a name for himself in the world of writing. He is a professional author who writes on a wide range of topics, from general interest to opinion news. David is currently working as a writer at 24 hours worlds where he brings his unique perspective and in-depth research to his articles, making them both informative and engaging.