Turkey has been blocking Sweden and Finland's access to NATO for months. The fact that activists in central Stockholm are hanging a doll of President Erdogan by its feet is not well received in Ankara.
A protest with an Erdogan doll hung by its feet in central Stockholm has sparked new tensions between Turkey and Sweden. In response, the Turkish government summoned the Swedish ambassador and canceled a planned visit by the Swedish parliament speaker Andreas Norlén to Ankara. Sweden's path to NATO, which Turkey has been blocking for months, has now gained another hurdle.
In response to the Russian war of aggression against Ukraine, Sweden and Finland applied for NATO membership in May 2022. The process is currently still stuck in a blockade by Turkey. Ankara accuses Sweden in particular of not taking decisive action against people and groups that Ankara calls "terrorist". Ankara repeatedly makes the same accusations against Germany and France, both of which are NATO partners.
Protest action near the town hall
"The PKK and YPG are laying mines in Sweden on the way to NATO membership. It is now up to Sweden to clear these mines or knowingly step on them," said Turkish Foreign Minister Mevlut Cavusoglu on the controversial action in Stockholm. He blamed supporters of the banned Kurdish Workers' Party PKK and the Syrian Kurdish militia YPG, which Ankara considers an offshoot of the PKK, for the incident and then called it "racist" and a "hate crime".
The protest action had taken place within sight of Stockholm City Hall. Photos on social media showed a doll resembling President Recep Tayyip Erdogan being hung by its feet there. Behind it were apparently activists from a Swedish organization that describes itself as "a network for solidarity and exchange with the revolutionary movement throughout Kurdistan". They wanted to put Erdogan close to the fascist Italian dictator Benito Mussolini, whose body had been hung upside down in Milan in 1945.
Numerous Turkish government politicians sharply condemned the protest. As the state news agency Anadolu reported, the Turkish public prosecutor's office also launched investigations after a lawyer had filed a criminal complaint against Erdogan. Norlén's planned visit to Ankara next week has been cancelled.
The Swedes condemn the action
In Stockholm they expressed understanding for the Turkish reaction. "I understand that the Turkish side is reacting sharply to what happened in Stockholm. I felt a deep sense of unease myself," Norlén told SVT radio station. He was looking forward to the visit to the Turkish parliament and will now call his Turkish counterpart instead.
Prime Minister Ulf Kristersson also condemned the action. It is bad and disgusting in every respect, he said at a press conference with EU Commission President Ursula von der Leyen in Kiruna, northern Sweden. In a country where leading politicians have already been murdered twice, something like this has to be taken extremely seriously. Kristersson was referring to the deadly attacks on former Foreign Minister Anna Lindh in Stockholm in 2003 and former Prime Minister Olof Palme in 1986.
He understands Turkey's anger at the incident, Kristersson said. His government would have reacted in the same way if such an action had been directed against leading Swedish politicians in another country. Referring to NATO, he said it was a matter of "sabotage" the Swedish and Finnish applications – with the express aim of preventing membership.
Source: Stern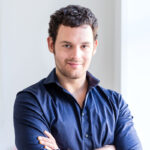 David William is a talented author who has made a name for himself in the world of writing. He is a professional author who writes on a wide range of topics, from general interest to opinion news. David is currently working as a writer at 24 hours worlds where he brings his unique perspective and in-depth research to his articles, making them both informative and engaging.