The XXL Bundestag should shrink back to its normal size. This is provided for in a draft law by the three traffic light groups. Sharp criticism comes from the Union.
There is sharp criticism from the Union of the traffic light coalition's plans to reform electoral law. The proposal is unconstitutional, said the parliamentary director of the CSU state group in the Bundestag, Stefan Müller, the news portal "The Pioneer". "Denying elected constituency candidates the mandate is a blatant disregard for the will of the electorate and the principles of the rule of law and democracy."
The chairman of the Union in the commission for the reform of the electoral law, Ansgar Heveling, told the digital media house Table.Media, SPD, Greens and FDP "put the ax on our personalized proportional representation law". "Anyone who builds on constitutional sand must expect that the constitutional court will be appealed to," warned the CDU politician. His CSU colleague Müller said: "The traffic light should rather work with us on this issue to find feasible solutions for downsizing the Bundestag."
This is what the design looks like
The traffic light factions had presented a bill for an electoral law reform that would reduce the Bundestag back to its standard size of 598 MPs. Due to overhang and compensation mandates, the parliament continued to grow – to 736 MPs. The draft law by the SPD, Greens and FDP now provides that there should be no more overhang and compensation mandates in the future. As a result, MPs directly elected in a constituency may not get a seat in the Bundestag.
The chairmen of the traffic light parliamentary groups in the Bundestag sent the draft law to CDU/CSU parliamentary group leader Friedrich Merz (CDU) on Sunday. In a letter they offered to talk about it.
Overhang mandates arise when a party wins more mandates from the first votes than it is entitled to based on the result of the second vote. The party may keep these additional mandates. The other parties receive compensatory mandates in return. The CDU and above all the CSU have prevented effective electoral law reform in the past two legislative periods because they benefited the most from the current regulations.
Source: Stern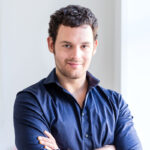 David William is a talented author who has made a name for himself in the world of writing. He is a professional author who writes on a wide range of topics, from general interest to opinion news. David is currently working as a writer at 24 hours worlds where he brings his unique perspective and in-depth research to his articles, making them both informative and engaging.