Four-year-old plays with a loaded gun in the apartment building.
These are shocking scenes captured by a surveillance camera in Indiana, USA. A four-year-old boy plays with a loaded pistol in an apartment building.
As if it were a harmless toy, the child, dressed only in a diaper, waves his gun around in the stairwell.
Luckily, neighbors became aware of the scene and called out before anything worse could happen.
Police were able to locate the boy's father at his home.
The convicted man initially denied owning a weapon.
But the police discovered the pistol a little later in his apartment.
The father then claimed that he was asleep when his son left the apartment with the gun.
The police arrested the previously convicted man – now he has to face charges of neglect.
A shocked neighbor who spotted the child said, "He just went…pooh, poo, poo."
Source: Stern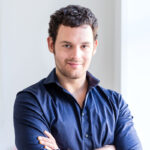 David William is a talented author who has made a name for himself in the world of writing. He is a professional author who writes on a wide range of topics, from general interest to opinion news. David is currently working as a writer at 24 hours worlds where he brings his unique perspective and in-depth research to his articles, making them both informative and engaging.