Emmanuel Macron wants to significantly increase defense spending. In addition to investments in defense against cyber attacks, he also addresses nuclear deterrence.
President Emmanuel Macron wants to drastically increase France's military spending. From 2024 to 2030, the army's budget should increase to 400 billion euros, Macron said at the air base in Mont-de-Marsan. Factoring in increases since 2019, it means a doubling of France's military spending and the biggest defense effort in 50 years. The army must be able to react faster and gain strength quickly, he said.
With a view to the war in Ukraine, France will also increase its nuclear deterrence, Macron said. "There is no more peace dividend after the attack on Ukraine launched by Russia."
In order to ensure the defense of Europe and its allies, more military material and increased responsiveness are needed. The President announced increased investments in reconnaissance, defense against cyber attacks and new aircraft carriers and drone systems.
The common European defense policy must be further strengthened, said Macron. In addition to the technical integration of the armed forces and a common strategy, it is about the European ability to jointly lead a large military operation. For France, this means being able to provide up to 20,000 soldiers.
Franco-German meeting on economy and defense
At the Franco-German ministerial meeting this Sunday in Paris, the topics of economy and energy, security and defense as well as European policy will be the focus. This was announced in Berlin from government circles. The meeting begins at 11 a.m. with a ceremony at the Sorbonne University, at which representatives of both parliaments come together and the governments are invited as guests. In addition to the respective presidents of the parliament, French President Emmanuel Macron and Chancellor Olaf Scholz (SPD) want to give speeches.
The so-called Franco-German Council of Ministers, which brings together the cabinets of both sides, meets in the afternoon. A joint declaration is planned. The question of further military support for Ukraine, which is being attacked by Russia, will be one of the topics in a round with Scholz, Macron and the foreign and defense ministers of both sides. Cooperation in the EU and NATO will also be discussed.
Source: Stern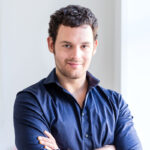 David William is a talented author who has made a name for himself in the world of writing. He is a professional author who writes on a wide range of topics, from general interest to opinion news. David is currently working as a writer at 24 hours worlds where he brings his unique perspective and in-depth research to his articles, making them both informative and engaging.