The March for Life takes place for the first time after the US Supreme Court overturned abortion rights last year.
For the first time since abortion rights were revoked in the United States, anti-abortion activists have gathered in the US capital, Washington, for the traditional "March for Life."
At yesterday's rally, thousands of demonstrators celebrated the Supreme Court's decision last summer to overturn abortion rights in the United States, which have been in effect since 1973. At the same time, they demanded that the abortion bans issued by several states should not be restricted. "The right to life movement has won a great victory with the ruling in the Roe v. Wade case, but our work (…) is far from over," the US broadcaster CNN quoted one of the initiators as saying.
The spokeswoman for the White House said yesterday that the US administration under President Joe Biden never tires of pointing out "the constant attacks on women's right to make decisions about their own health" and taking action against them. Biden has strongly criticized last summer's judge's decision and made it clear that he would do everything in his power to restore abortion rights nationwide. The decision caused anger and indignation among many Americans; Thousands of people took to the streets across the country to demonstrate against the decision.
The "March for Life" has been held annually since 1974. The occasion marks the anniversary of the Supreme Court's decision in Roe v. Wade 50 years ago, which led to the legalization of abortion. With the verdict of June 24, 2022, the opponents of abortion have won an important victory. Now they want to focus more on the legislature.
Source: Stern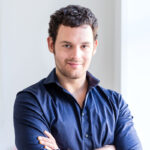 David William is a talented author who has made a name for himself in the world of writing. He is a professional author who writes on a wide range of topics, from general interest to opinion news. David is currently working as a writer at 24 hours worlds where he brings his unique perspective and in-depth research to his articles, making them both informative and engaging.