The radical Islamic Taliban continue to crack down. Since the seizure of power, around 2,000 people are said to have been arrested – some of the detainees have been subjected to abuse.
According to a human rights organization, numerous human rights activists or employees of the former government have been arbitrarily arrested in Afghanistan since the Islamist Taliban took power.
According to a report by the Rawadari organization, a total of 1,976 people were arrested between mid-August 2021 and mid-November 2022, including former security forces and government officials, but also demonstrators, journalists and people associated with the resistance against the Taliban published report.
Some of the detainees were subjected to violence and abuse, it said. Even close family members are not protected from arrest. Overall, the arrests "created a climate of terror and fear among Afghan citizens," the report said. Rawadari's executive director is the former head of the Afghan Independent Human Rights Commission, Shaharsad Akbar.
In a report last year, the United Nations also drew attention to the arrests and killings of human rights activists, demonstrators and employees of the former governments by the Taliban. However, the Islamists dismissed this as "propaganda" and "untrue".
The Taliban took power in Afghanistan again in August 2021 after a military lightning offensive and the flight of Afghan President Ashraf Ghani. Since then, the Islamists have been criticized internationally, primarily because of their massive curtailment of women's rights. Demonstrations against their government are repeatedly broken up by violence. The humanitarian situation in the country is considered extremely precarious.
Source: Stern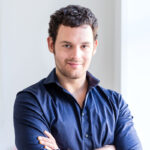 David William is a talented author who has made a name for himself in the world of writing. He is a professional author who writes on a wide range of topics, from general interest to opinion news. David is currently working as a writer at 24 hours worlds where he brings his unique perspective and in-depth research to his articles, making them both informative and engaging.