New secret papers have surfaced again in Joe Biden's house. And again the White House has to apologize. With a view to the scandal surrounding his predecessor, the Attorney General makes it clear: "We don't have different rules for Democrats or Republicans."
After another document was found, the White House has once again defended the actions of US President Joe Biden in the affair over the secret documents. The president voluntarily granted the Justice Department access to his home, Ian Sams, a spokesman for the White House Counsel, said Monday. Investigators had "an unprecedented opportunity to access decades-old personally handwritten notes, files, papers, lists, memorabilia and other materials in his home."
Over the weekend it became known that investigators in Biden's home in the US state of Delaware had come across other secret documents. Some of it came from Biden's time as vice president, others from his time as a senator, said Biden's attorney Bob Bauer. The almost 13-hour search had already taken place on Friday.
Criticism of Biden government grows after new document find

In the past few weeks, confidential documents have repeatedly appeared in Biden's private rooms. The public only found out about some of the finds when the media reported on them. Attorney General Merrick Garland hired a special counsel to investigate the incidents.
The US government has been criticized for its information policy. "It was a voluntary, proactive offer by the President's personal attorneys to the Justice Department to gain access to the home," Sams said. The FBI's search of the private quarters of an in-office US President is highly unusual. When asked specifically whether the investigators had previously requested such a search, Sams did not answer directly. He only emphasized that this was "consensual" and "planned".
The finding of documents is also explosive for Biden because former Republican President Donald Trump caused a scandal with a similar case in the summer. The FBI raided Trump's Florida home in August and seized thousands of documents, including classified documents. "We don't have different rules for Democrats or Republicans," Attorney General Garland said at a press conference on Monday.
Source: Stern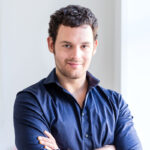 David William is a talented author who has made a name for himself in the world of writing. He is a professional author who writes on a wide range of topics, from general interest to opinion news. David is currently working as a writer at 24 hours worlds where he brings his unique perspective and in-depth research to his articles, making them both informative and engaging.