It took a while, but now they are being delivered to Ukraine on a large scale: western-style main battle tanks. Germany has a key role to play in this. And the US is on board.
Germany, the USA and other allies want to support Ukraine in the war against the Russian attackers with more than 100 Western-style battle tanks. Chancellor Olaf Scholz promised the government in Kyiv 14 Leopard 2 tanks from Bundeswehr stocks on Wednesday, US President Joe Biden announced the delivery of 31 M1 Abrams.
However, Scholz also drew red lines for further military support for Ukraine: He ruled out the delivery of combat aircraft or the deployment of ground troops. He promised in the Bundestag that he would continue to ensure that Germany and NATO were not drawn into the war. "Trust me, trust the federal government," he said.
Ukraine has been demanding the delivery of Western-style battle tanks for months, and the first official request came just a week after the war began in early March last year. With the new weapon systems, the government in Kyiv hopes to be able to go back on the offensive on the front in eastern Ukraine and recapture more territory from Russia.
Leopard, Abrams, Challenger: Three tanks against Putin's troops
Three different main battle tanks of Western design should help:
– The German Leopard 2: Germany provides 14 examples of the Leopard 2A6, Poland also 14 of the slightly older 2A4. Together with allies, there should be a total of about 90 Leopard tanks.
– The US tank M1 Abrams: The US wants to deliver 31 pieces, which should come from the industry. Because of this, it can take months for them to arrive in the war zone. The delivery will "take some time," said US President Joe Biden. "The Abrams tanks are the most capable tanks in the world, but they are also extremely complex to operate and maintain," Biden said Wednesday.
– The British Challenger 2: The British were the first country to pledge their main battle tank a few days ago. Like Germany, you want to deliver 14 copies.
Leopards are due to arrive in three months
According to Federal Defense Minister Boris Pistorius (SPD), the Leopard tanks from Bundeswehr stocks could be in Ukraine in about three months. The support package also includes training, logistics and ammunition. Germany wants to start training Ukrainian soldiers on the Leopard in just a few days.
Scholz said Germany was acting on the principle of making what is necessary possible while providing military support to Ukraine while avoiding an escalation into a Nato-Russia confrontation. "We will continue to observe this principle." He asked for the trust of citizens concerned about the decision: "Because we act in an internationally coordinated manner, we will continue to ensure that this support is possible without the risks for our country growing in the wrong direction."
Regarding calls from Ukraine to send fighter jets, he said: "I made it clear very early on that it was not about fighter jets and I am doing the same here." He added: "Under no circumstances will we send ground troops."
Poland may deliver – Pistorius calls decision "historic"
As a production country, Germany plays a key role in the supply of Leopard tanks. If other states want to pass this on, the federal government must approve it. Scholz has been under pressure since Tuesday because of an official export application from the Polish government, which has now been approved.
Pistorius called the decision on Wednesday "historic" because it happened in a coordinated manner in a "highly explosive situation in Ukraine". But he also said: "That's no reason to celebrate", he had great understanding for those who were worried. "But one thing is clear, we won't become a party to the war, we will see to that."
US emphasizes coordinated decision with Germany
The USA emphasized that the decision was coordinated with Germany. The announcement of the same-day delivery as Berlin demonstrates that "the United States and Europe continue to work together to support Ukraine," a senior US official said. Washington very much appreciates Germany's commitment to the Leopard tanks for Kyiv. US President Biden thanked Scholz for his "leadership" and "unwavering commitment" in supporting Ukraine. Germany has really made a strong case, the Chancellor is a strong voice for unity and a close friend, said Biden in Washington.
US government: Germany loyal partner
The US government does not see its relationship with Germany as damaged despite the tough struggle over the delivery of battle tanks to Ukraine. Germany has proven that it is a loyal partner of the US and Ukraine and also a loyal NATO member, said State Department spokesman Ned Price.
The decision to supply main battle tanks to Ukraine was a result of successful diplomacy, Price said. Discuss each step with all partners who have agreed to support Ukraine. Normally these discussions take place behind closed doors, but occasionally they take place in public. But that doesn't undermine the signal of unity emanating from the Panzer decision.
Russia calls decision "extremely dangerous"
The Russian embassy in Berlin called the German decision "extremely dangerous". Ambassador Sergei Nechayev was quoted as saying in a press release that they are raising the conflict to a new level of confrontation. The decision contradicts the announcements by German politicians that they do not want to be drawn into the conflict. According to Nechayev, German tanks would again be sent to the "Eastern Front", which would mean the death not only of Russian soldiers but also of the civilian population.
Zelenskyj celebrates tank coalition
Ukrainian President Volodymyr Zelenskyy hailed the US-German decisions as forming an international tank coalition. In his daily video address, he thanked both Chancellor Olaf Scholz and US President Joe Biden on Wednesday evening for their commitments to strengthen Ukraine's defenses with battle tanks. "I thank all our allies for their willingness to provide us with modern and much-needed tanks," said Zelenskyy. "The way we are all working together to strengthen freedom, protect Ukraine and Europe is a historic achievement by the leaders now at work."
NATO Secretary General Jens Stoltenberg attested to Scholz and Germany as leaders: "At a critical moment in the Russian war, you can help Ukraine to defend itself, win and assert itself as an independent nation," he wrote on Twitter.
Left and AfD fear escalation – FDP and Greens relieved
The FDP and the Greens, Chancellor Scholz's coalition partners, who had pushed for a decision on the delivery, reacted with relief. Vice Chancellor Robert Habeck (Greens) spoke of the right decision, which was not easy. People would die with the tanks, but the deaths of others would be prevented and the war might end at some point. CDU leader Friedrich Merz also supported the decision, but at the same time accused Scholz of hesitation. What remains is the image of someone driven who has hesitated for too long.
Left and AfD condemned the step against it. Scholz is dragging Germany further and further into the war, left-wing faction leader Amira Mohamed Ali tweeted on Wednesday. AfD co-head Alice Weidel described the provision of Leopard tanks for Ukraine as a "fatal decision".
Portugal announces Leopard decision for coming days
Portugal's government wants to decide "in the coming days" on the delivery of Leopard main battle tanks to Ukraine. Defense Minister Helena Carreiras said according to the Lusa news agency. First of all, it had to be examined what effects the sale of such tanks would have on the defense capability of the Portuguese army. "But there is no doubt: Portugal will participate and help Ukraine to expand its capabilities in the field of Leopard 2 tanks," Carreiras said, according to Lusa. The minister did not confirm a report by the Correio da Manhã newspaper that Portugal was preparing to deliver four Leopard tanks.
Source: Stern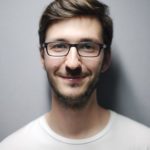 I have been working in the news industry for over 6 years, first as a reporter and now as an editor. I have covered politics extensively, and my work has appeared in major newspapers and online news outlets around the world. In addition to my writing, I also contribute regularly to 24 Hours World.