The Kremlin's fears have come true: Germany is supplying Leopard tanks to Ukraine. The propaganda reacted with gloomy future forecasts for Germany and proven mantras.
After months of back and forth, it is now certain: Germany will deliver 14 Leopard 2 main battle tanks to Ukraine to help the country in the war against Russia. The support package also includes training, logistics and ammunition. A decision that political Moscow feared for weeks. Russian officials and Kremlin propaganda did everything they could to prevent it. The nuclear supergau would be the answer to a German tank delivery, it roared from all tubes.
But the threats from Moscow are no longer of any use, regardless of whether they come from Duma chairman Vyacheslav Volodin or from the former hope of Russian liberal Dmitry Medvedev. (Read more about this here.) And so the Kremlin's propaganda had no choice but to swing the Nazi mace after the nuclear mace: two classics from the rhetorical arsenal of weapons.
As is so often the case, it started with one of Vladimir Putin's most ardent defenders, supporters and recipients of orders: Vladimir Solovyov. "Boris Pistorius is another idiot. He seriously believes that he is the one who decides whether Germany is a party to the conflict or not," he began his nightly program on the state broadcaster Rossiya 1 on Tuesday evening. "The appearance of German tanks will clearly lead us to consider the territory of Germany and its military bases as legitimate targets. Nato wants to fight a war while cunningly pretending that it isn't. Nothing will come of it! You can wait a long time for that!", declared Putin's favorite agitator.
"Pistorius will go down in history as one of those idiots who made sure that Germany became a zone of direct attack. And Scholz! And Baerbock! And the German people will see which Nazi leaders made it great again and who brought power," Solovyov continued his hate speech.
The basics of Kremlin propaganda

And then the talk master repeated one of the most popular mantras of Kremlin propaganda: "We should be the aggressor? For eight years you bastards nurtured the Ukrainian Nazi regime! For eight years you murdered the residents of Donbass. For eight years you you lied through the mouth of your mother Merkel," the propagandist plagued against the Germans, using the German word mother and imitating Hitler's jargon.
According to the Kremlin narrative, war has been raging in Ukraine for eight years. The Russian attack is intended to end this war, so the incessantly repeated lie. The fact that there would be no armed conflict in Ukraine without Russia is simply ignored. So, true to the line set out, Solovyov continued to rage against Europe: "You lied for eight years! You didn't see the tragedy of Donbass, you didn't see the murdered children of Donbass. (…) European Pharisees, Nazi bastards!" he shouted Solovyov.
"Germany is publicly flogged"

Studio guest Dmitry Kulikov offered another central mantra of Kremlin propaganda: "We were forced to do this," he claimed, referring to the invasion of Ukraine. "Any other options would have been worse for us," said Kulikov, whose only qualification is a job at an offshoot of the media group Russia Today.
This group is led by two of the most well-known faces of Kremlin propaganda: RT boss Margarita Simonyan and Dmitry Kiselyov.
But in addition to well-known slogans, Kulikov dared to make a daring prognosis: "America will completely crush Germany!" he wailed. For the fact that Germany "has insisted for far too long on being in charge of the European continent." For the fact that Germany is the second strongest economic power in the western world after the USA. "All of these titles will be demonstratively taken away from Germany by the United States. What's more, there will be humiliation."
Scholz dared to publicly impose conditions on the United States. Washington should first deliver American tanks before Germany gives up the Leopards. "The Americans won't forgive him for that," Kulikov blustered while the other self-appointed experts in the studio studiously examined their shoes. "Germany will be publicly flogged. This precedent will show how Americans will punish their disobedient slaves. That is my prediction for the German state and the German people!"
"I think you're not wrong," Solovyov commented.
Because of patriotism
"Russia's Golden Elite": These Kremlin kids prefer the "rotting West" to Russia
Propaganda is devoted to numerology

While Solovyov and his guests were busy predicting a bleak future for Germany, propagandist Olga Skabeeva adopted a different tactic on her show "60 Minutes." They went to great lengths to portray the German government as absolutely incompetent. Even the armaments giant Rheinmetall did not want to wait for the Chancellor's decision and had already declared in advance that it wanted to deliver 139 Leopard tanks to Ukraine. While Skabeeva was reciting her text, the monitor behind her displayed a German headline: "Available weapons. Ukraine support: Rheinmetall could deliver a total of 139 Leopard tanks," it said.
Lucky for Kremlin propaganda that very few Russian TV viewers can speak German and take the trouble to read it. Therefore, very few people will know that the general availability of the tanks was mentioned. And by no means that Rheinmetall is donating 139 tanks to Ukraine without an agreement with the federal government.
88 leopards

But much more important for Skabeeva: "There are plans to deliver 88 old Leopard 1 tanks. Note and remember this number (…) 88 is the number that Nazis all over the world use to encode their favorite greeting: Heil Hitler," Skabeeva explained to her viewers. "Not surprising. Rheinmetall has started working on the murder of Russian people, just like it did in the Third Reich."
But the 14 Challenger tanks that Britain wants to supply to Ukraine would make things even more "piquant". "The 14 represents the first half of the secret Nazi code they use to recognize each other," Skabeeva continued. "14 is the number of words in a famous quote from one of the ideologues of so-called White Supremacy – the Anglo-Saxon David Lane."
"The Memoryless American Whore Baerbock"

Vladimir Solovyov doesn't need numbers to see Nazis everywhere. In his morning show on Wednesday, he declared: "Germans no longer remember their guilt. There are no more remorseful German politicians. The memoryless American whore Baerbock has replaced Merkel with her historical memory. The Nazi bastard Scholz, who can be bought, has that once replaced the remorseful Steinmeier."
His conclusion: "Germany has forgotten its historical guilt and thinks it can do anything. That means that Germany must be defeated. Our memory of the bestial crimes of the German Nazis and their followers will never fade. It is no coincidence that an on the front all our enemies are called Germans. And the Germans must be defeated."
And Solovyov added: "The centers of government in Kyiv and Odessa, in Berlin and London, in Paris and Washington must be destroyed: all those who dared to reawaken National Socialism and turn their faces towards our holy homeland. "
Again the atomic mace

How Moscow intends to do that. "I don't want to scare anyone, but I want to remind the West and especially Washington: the Belgorod submarine has been equipped with Poseidon torpedoes. And if necessary, they will wash everything away. Literally. " Should these torpedoes be used off the US coast, it would result in catastrophic destruction.
"The tsunami triggered by the Poseidon explosion can reach a height of 500 meters. Poseidon's waves will sweep away the entire western and eastern US coast. (…) That's where about 80 percent of the population lives." , added Skabeyeva ambiguously. "Russia has the right to use nuclear weapons," Skabeeva declared, moving on to an issue that seems just as frightening for Kremlin propaganda: transgender people.
Source: Stern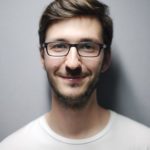 I have been working in the news industry for over 6 years, first as a reporter and now as an editor. I have covered politics extensively, and my work has appeared in major newspapers and online news outlets around the world. In addition to my writing, I also contribute regularly to 24 Hours World.